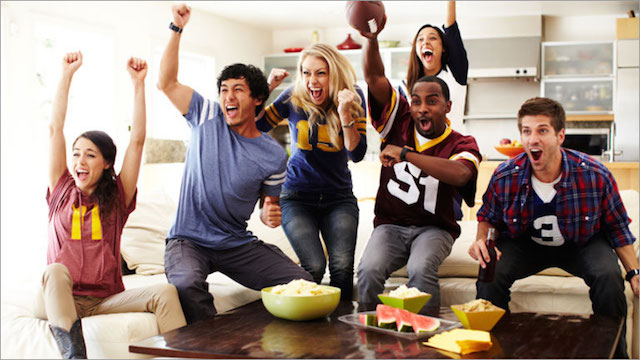 Did you watch the Super Bowl this year? What about the ads? Did you notice any trends? I sure did. And, with the amount of money that goes into those ads, we can probably trust that their approaches have some expertise behind them. These people know what they're going for. And I'm going to guess they'll get it. Whether we consciously know we're giving it to them or not, right?
What does this have to do with employee recognition, you're wondering? More than you'd think actually. Because what people respond to in advertising is essentially the same as what they respond to in other aspects of their lives—over and above just shopping choices. And, while we are all individuals, of course, we do move in societal shifts and patterns. The collective we, as they say.
So, where is the collective we headed these days? Here's what I've concluded...
Emotion is taking us over. In the fall of 2013, we were working on strategic planning for the years ahead. I was tasked with researching trends predicted for 2014 and beyond—and one of the most striking to me was the rise of emotional consumerism. And, here it is playing out, just as they said. Which ads did you see that appealed to your heart? Your fears? Your sense of commitment or responsibility? The truth is, we're in a soft place right now. That means acts of recognition are likely to have a more profound effect on our recipients. Encouragement, kindness, and appreciation instill us with a feeling of confidence in our behaviors—which means not only no buyer's remorse, but the greater likelihood of brand loyalty. Your brand, that is.
Funny is business. If it makes you laugh, you'll probably remember it. We're a pretty serious lot. And humor is hard. If you can pull off a good one (my favorite was the Snickers/Brady Bunch ad) you not only have our attention, you probably have a little bit of our admiration, too. In terms of employee recognition, it's important to be sincere, but that doesn't mean you can't have fun with it. Especially when you consider the potential for an awkward transaction involving a starfish. Younger generations in particular, which are quickly becoming the majority of the workforce, desire to be recognized with elements of wit, ingenuity, and levity. Find the right formula for your team and your recognition moments will be the ones everyone talks about weeks after.
Inspiration rules the nation. Here we have an emotional sell on Viagra. We're not just talking about a move to tears or a moment to hug our loved ones a little tighter. We're talking about dreams, aspirations, and opportunities for greatness. You might have been lying on the couch with a bowl of chips and salsa balanced on your belly, but after witnessing true glory condensed into 30 seconds, by george you're going to sit up and change the world. Tomorrow. Sometimes just knowing what is possible for others to achieve is what spurs us to action. In the workplace, recognition of employee accomplishments is a way to motivate others to strive for more, too. And, the impact has the potential to last a lot longer than a fleeting fancy.
What do you think? Do these advertising agencies know a little about what makes us wiggle, giggle, squirm, and stir? I think they do. If you agree, what will you do to carry these ideas into you recognition efforts? What do you think could elicit powerful responses from your employees?
---
Allison is currently living out the elaborate fantasy she described to her now-former staff and colleagues in early 2001. With a hearty dose of courage and absolutely no plan of action, she abruptly left her middle-management job to become a writer—and today she is doing just that in her role as Baudville's Senior Content Writer. She's here to tell you everything she's learned in her 20-years+ professional life, plus a lot more. She's wordy like that!