The Baudville team took some time to reflect on their experiences at the Society for Human Resource Management (SHRM) Annual Conference in San Diego, California. They each shared their favorite memory from the few days we spent at the conference. You can see the pictures from the event on our Facebook page. What did you like most about the conference? Share it with us here!
"I loved spending time with other HR professionals discussing the fun topic of recognition. Because I am HR, it was an instant connection with the attendees. " Cindy, HR Manager
"I really enjoyed the Tweetup on Monday night. It was a great opportunity for Baudville to meet in-person the bloggers we follow online. I also love talking to customers and hearing how they do recognition and use our products in their organization." Cori, Public Relations Coordinator
"I would have to say some of my favorite memories from SHRM would have to be the exuberant reactions people had to our products. There was one lady who couldn't proclaiming that our products were brilliant. It was just great to hear so many compliments and put faces to our customers." James, Designer
"I enjoy talking to customers who take some time to linger in the booth, learn who we are and really look at our stuff. While the opening night is exciting and busy, I appreciate even more the people who are genuinely interested in starting or continuing recognition." Laura, Creative Manager
"I was literally shocked at the amount attendees and how they surrounded our booth trying to get our HR tote bags. I felt like I was in the running of the bulls with the amount of people coming at me." – David, Inside Sales Representative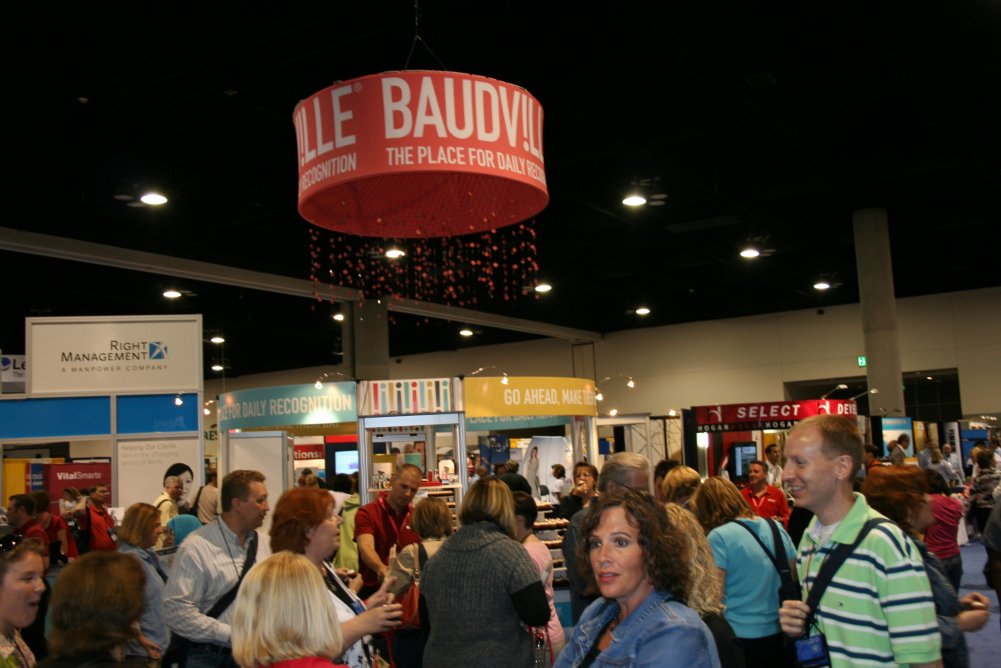 Didn't make it to SHRM? Baudville will be exhibiting at the International Association of Administrative Professionals Office Expo and the Michigan SHRM Annual Conference. We hope to see you there!
----------------------
Cori is Baudville's in-house Recognitionista (officially, she's a Certified Recognition Professional, too) and a member of the Millennial generation. Get her employee recognition tips and special discounts by liking
Baudville on Facebook
.