Have you been following our MOvember challenge? We're almost to the end! Catch the 'staches while you can, I fear (or do I?) they will soon disappear. Curious to learn more? You can read all about what we're doing and why we're doing it here.

Throughout MOvember we've been spotlighting Mo Bros and Mo Sistas from Baudville who are taking part in this important initiative. This week's participants are Rob and Marilyn, from our always-on-top-of-it Distribution Center team, who answered a few questions about why they're inspired to be a part of the fun.
Today's featured Mo Bro is Rob, one of our newest Baudville team members working as our Distribution Center Supervisor since October!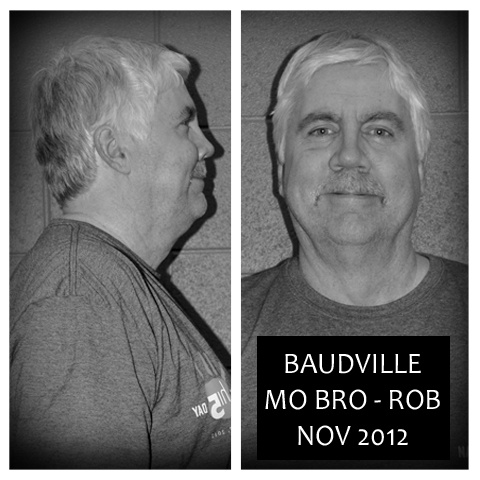 What inspired you to get involved with this cause?
Both of my parents passed away from cancer. Given that fact, I am always game for raising awareness and funds to help support a cancer-cure-finding cause!
Which kind of mustache do you plan to grow during MOvember?
Much to my wife's disliking, I am going with the retro 1970s 'stache. So far so good. Maybe I'll even extend MOvember a few extra days! ;)
What challenges and rewards have you faced so far during MOvember?

My biggest challenge, along with all of my other Mo Bros, has been the feedback from my wife; she cannot wait until this "thing" comes off. The time-savings on shaving, though, has been a little bit of a reward.
Up next, supporting the cause in memory of her father and father-in-law, is Mo Sista Marilyn, Legendary Queen of Order Picking and Baudvillian since 1996!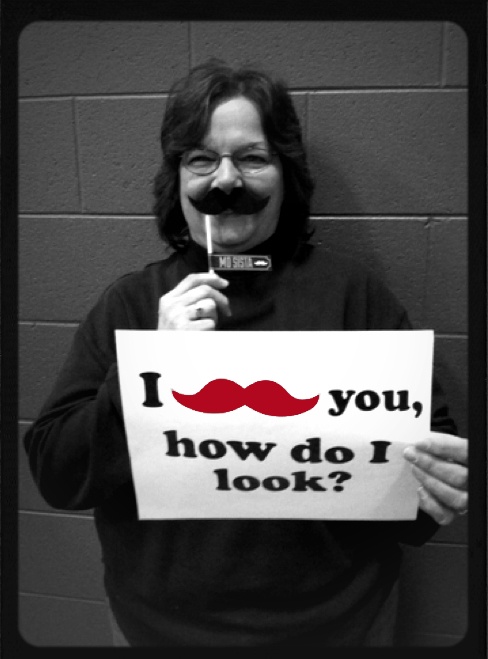 What inspired you to get involved with this cause?
I myself am a cancer survivor. I feel that every type of cancer not only changes the life of the person infected with the disease, but also the lives of those that are connected in some way – husbands, wives, sisters, brothers, mothers, fathers, friends, neighbors, sons, daughters, the list could literally go on and on… It is so important to me that cancer cure research continues; that is why I got involved in MOvember.
Who are some of your favorite mustachioed men?
Of course I love a good mustache as much as the next woman, but I would have to say my favorite mustached man would have to be my father.
Which Mo Bro are you sponsoring this month and how do you plan to support him?
I am not supporting any specific Mo Bro this month but instead have chosen to pledge my contribution in memory of my father and father-in-law – two amazing men that touched my life. It is my hope that in raising awareness for men's health issues that more men will have more time to spend with their families making memories like I did with my father and father-in-law.
Thanks, Rob and Marilyn! It's been great to see such commitment to the cause so far. Check out last week's MOvember Challenge Spotlights here, and stay tuned everyone for our MOvember wrap-up coming soon!
----------------------------------------------------------------------------

As a team member since 2005, Falon has worn just about every hat the 'ville has to offer. She's seen both sides of working life — as an employee and as a manager — so if it sounds like she knows what she's talking about, we're pretty sure that's why. When she's not juggling between the IDville and Baudville brands, she's been known to whip up a mean diorama - just like that!