Selecting Christmas gifts for employees can be a challenging task! You have multiple different people to please and a limited budget to do so. We've put together five ideas under $20 to help your gift shopping go smoothly this year.

1. Perk-Me-Up Gifts. Winter is a time when your team could use a perk-me-up! Coffee mugs with coffee house gift cards or packets of gourmet hot chocolate make excellent Christmas gifts for employees. Your team will be able to use the mug year round to enjoy their favorite beverage in the office. Coffee mug gifts start at $11.35, so you can add a $5 gift card and still be well within your budget!

2. Snacks on the Go Gifts. Pack an insulated cooler bag with your homemade holiday cookies or your employee's favorite kind of candy for a sweet gift they can take on the go! Christmas gifts for employees should always be personal, and adding an employee's favorite treat or snack will make this gift a big hit! Value Cooler bags start at $9.95, so you have plenty of space in your budget to add a treat.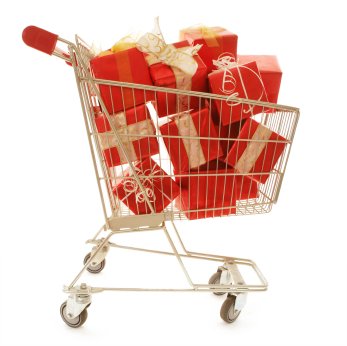 Note Cube and Pen Gift Sets. A ready-to-give gift set, you won't have to worry about making this gift look great. Recipients always love this gift because of its good looks! Add a small container of treats, like a Sweet Treats jar, Fun Treat Gift Bag, or make your own! Since the treats are only $4.95, you have plenty of room in your $20 budget to add one to your $13.95 Note Cube and Pen Gift Set.

4. Seasonal Collectibles. Make your gift a collectible among your team by giving each person a Spinner Ornament. Christmas gifts for employees should be memorable, and your employees will think of you every year they unpack their Christmas ornaments. Include a holiday greeting card with a personal note to complete your gift. You can give this gift to every member of your team starting at $10.95 each.

5. Practical Gifts for the Office. Christmas gifts for employees that are practical will get the most use and positive feedback from your recipients. We like the Flip Top Note Holder because of its handy calendar, sticky note tabs, and note pads. This gift starts at just $9.95.
---
Jenny became a Baudvillian in 2013 and started out as a member of our sales team. She seemed to have a creative knack for Marketing and joined the team as Baudville's Web Marketing Coordinator. She loves our products and probably owns every piece of drinkware we have to offer! Equipped with great knowledge of our customers and products, she's excited to help make your email and web experience even better!