Happy holiday season, everyone! I wrote this post last year around this time, and had so much fun writing it that I decided to share it with you all again. So, grab yourself some hot cocoa (with extra marshmallows, I hope) and give it another spin…
I'm not one of those people who gets overly excited about the holidays, but I am a big ol' sap when it comes to the traditional TV specials. I also like to create a themed tree every year, and a few nights ago, my two—perhaps only—holiday passions collided. As I was finishing the last of my paper flower ornaments, I also had one eye on Rudolph the Red Nosed Reindeer. Although I have seen it multiple times, I perked up when I heard the mean voice of Hermey's boss, who was scolding Hermey for his lack of interest in making toys.
Dang, dude, I thought. And then I got to thinking about all the other fear-inducing leaders who make appearances in these kinds of stories. They typically come to their senses at the end, but their purpose is to remind us of the consequences of not-so-nice behaviors. I have a few seasonal stinkers on my list, and these guys sure can teach us a lesson or two!
Hermey's Boss. The workshop warlord, the terror of toymaking, this otherwise nameless nuisance had it all wrong. A wise person once told me that her role as a leader was to be the shepherd of our careers. Huh. I always thought that her role was to make sure we were doing our jobs. But, if you want to be a true mentor, you need to realize that what's most important is to make sure your team members are on the right ladders; up against the right buildings. If they aren't, the best solution for everyone is to help get them there. Even if their there isn't your here. If you know what I mean!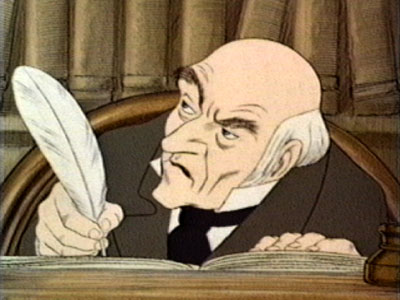 Ebenezer Scrooge. Wow, if you look at the past, present, and future, Mr. Bah Humbug himself sure created a lot of misery with his miserliness. His greed, selfishness, and notoriety as a cruel slave-driver earned him nothing but a lonely end. (Ouch. Sorry, that got serious quickly!) We all know the moral of this old story: giving—whether it's in the form of time, compassion, love, or money—is the gift that provides meaning and true richness in our lives. If you're a manager, you know what to do!
Burgermeister Meisterburger. In Santa Claus is Comin' to Town, this dastardly dictator put the somber in Sombertown with his hatred for fun, joyfulness, and playthings of all kinds. I don't think he ever got a clue, but as his beliefs became unpopular, his power faded and eventually his was only a cautionary tale. In the office, many managers wrongfully condemn merry making and lighthearted amusement. But, we know, as do many other successful companies, that taking breaks and making time for fun and play helps keep us energized, motivated, and more productive. Oh, and happy!
Frank Shirley. Working with this guy was surely no vacation! If you're familiar with Clark Griswold's woes, then you know that his boss, Mr. Shirley, decided to forego bonuses and give Jelly of the Month Club memberships instead. What?! Here's the thing: we know that not every company has the luxury of giving bonuses. And, because these rewards are just that—a lucky extra—they should not automatically be expected. That said, two missteps happened here: 1) If your company traditionally gives holiday bonuses, but is unable to this year, consider it a courtesy to communicate this to your employees. 2) Whether they're monetary or confectionary, holiday bonuses should be hand-delivered by top leadership, not by an anonymous messenger.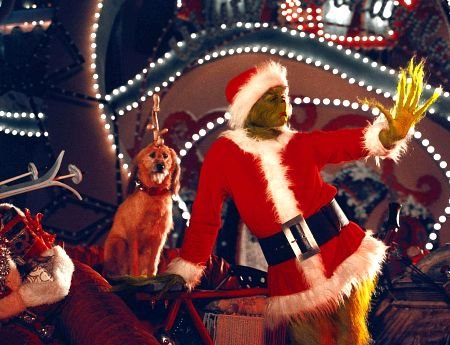 The Grinch. Like Scrooge, this green-skinned gremlin's name has become synonymous with partypooper (this is true; check your thesaurus!). Also, like our other antagonists, he was sorely lacking in Christmas spirit. But, he took it a step further by exploiting poor, faithful Max the dog. He also pushed Max beyond reasonable expectations, thereby disrupting the P/PC Balance (Production vs. Production Capability), a philosophy coined by Steven Covey. By overburdening Max with a load he couldn't bear, The Grinch thwarted his own ability to achieve his expected results. How about that? And you thought you were just watching a cartoon!
This doesn't sound like anyone you know, does it? We hope not! You can make sure these holiday boss disasters are only the stuff of fiction by being open, supportive, generous, and thankful—and, of course, having a little extra fun with your team this season!
---
Allison is currently living out the elaborate fantasy she described to her now-former staff and colleagues in early 2001. With a hearty dose of courage and absolutely no plan of action, she abruptly left her middle-management job to become a writer—and today she is doing just that in her role as Baudville's Senior Content Writer. She's here to tell you everything she's learned in her 20-years+ professional life, plus a lot more. She's wordy like that!