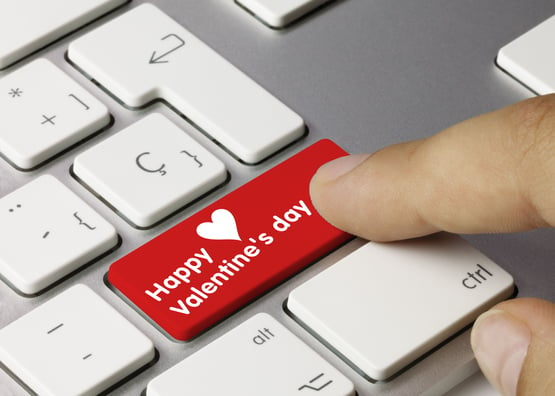 At Baudville we love any excuse to celebrate a holiday – big or small! So, of course Valentine's Day is no exception. But how do you celebrate with your coworkers without making it awkward or without the need to have a talk with HR? Here are our top five ways to celebrate the day of love with your peers.
Make a candy buffet. Nothing says I love to work with you more than chocolate, right? Take advantage of all of the great sweets on sale during this time of year and bring in a candy buffet for everyone to enjoy!
Send an ePraise. Make sure your coworkers feel the love this Valentine's Day by sending an ePraise to recognize all of their hard work and dedication.
Give them a note that says it all! Download our fun, work-appropriate Valentine's Day sentiments and sneak them into your co-workers' office spaces for a little secret V-Day fun.
Gift them something small. Whether it is getting them their favorite candy or their regular Starbucks drink, just doing some small will make their day. Not sure what they like? Get them a beautiful heart keychain to thank them for all of their hard work.
Just says thanks! We often get too buy and forget to tell our coworkers how we really feel. Take this day to send your sincere thanks to your coworkers for all that they do.