On April 21, in an undisclosed year in the 20th Century, I turned 21. My roommates threw a big shindig for me, which they cleverly called the Bearthday Party, combining the festivities of a milestone birthday with the commemoration of Earth Day, April 22. We were a clan of new bohemians who did things that weren't as common back then as they are now, like composting and recycling; tree hugging and rainbow gazing. So, this holiday was right in line with our lifestyle and a good reason to celebrate for 48 hours straight.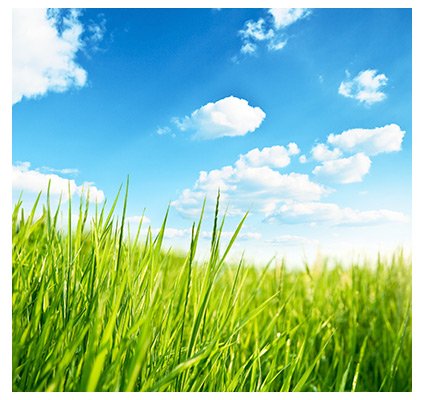 That was then, and this is 20 years & change later. What's happened since? Well, I started buying wrinkle cream, and words like sustainability, renewable resources, clean energy, and green consumerism have made it into the average person's vocabulary.
Earth Day celebrations now occur globally and have become a time for conversation, education, and conservation. If you're thinking about celebrating Earth Day, what can you do to make a difference?
Carpool. Or take the bus or train. Or ride your bike. Or even walk. The more you share rides, the less you tax the environment. And, if you travel with just the horsepower of your two legs—even better!
Save a tree. That means thinking before you print that email or 50-page annual report that you can just as easily view on screen. Or, paying a bill online or in person instead of mailing it. And, if you sign up for electronic statements, you'll reduce the amount of paper going in to your recycling bin.
Plant a tree. Trees provide so many benefits, I can't begin to list them all here. Good thing Tree People know their stuff so well and have shared their 22 reasons to plant and care for trees here.
Volunteer or Get Involved. At Baudville, we advocate for volunteering all year 'round, but if you want to do something special for Earth Day, then check out their Billion Acts of Green campaign. They have tons of ways to make an impact—many you might have never thought of!
Keep it up. The biggest change you can make is to take your Earth Day activities and spread them over days and months. Pretty soon, you'll be celebrating Earth Year!
Finally, if you're looking for gifts to reward eco-conscious behaviors on your team, you'll love our Growing Together theme. Check it out here!

--------------------------

Allison is a self-proclaimed Copywriting Diva and has the certificate to prove it! She's been writing for Baudville for five years and has worked in a variety of business settings for 20 years. Before becoming a professional writer 13 years ago, Allison worked as a department manager where she used Baudville products to motivate her team. She's what we call a true believer!