Many organizations have annual award ceremonies in the fourth quarter to celebrate outstanding performances and team accomplishments. However, it's common for annual events to become a little tired year after year. To keep things fresh and exciting, you need to introduce new elements to your event. One way you can enhance the award experience is by changing your recognition award.
This year we set an ambitious goal to bring you an even larger selection of new trophies and awards for your year end award ceremonies. You can now shop 75 new trophies and awards in our trophy collection, many of which are exclusive Baudville designs! For a little guidance on adding extra "oomph" to this year's award ceremony, we've put together five ways you can freshen up your annual award ceremony with new Baudville trophies.
1. Select a Colorful Trophy.
Traditional award trophies are beautiful creations made out of glass, crystal, and wood. Why not add some extra pizzazz to your award ceremony by introducing some color? Our new Brilliant Colored Glass Awards still offer the prestige of a glass trophy while adding a little fun with the bright graphics. For a sophisticated award, our Art Glass Trophies double as art for an office or home.
2. Incorporate Your Recognition Theme.
Several of our new trophies incorporate our well-known recognition themes into their design to complement your existing recognition program or event theme. Your annual award ceremony is a great time to reinforce the theme you've been using all year. You can try the new Themed Plaques, Desktop Acrylic Trophies, or Crystal Character Trophies for formal themed awards.
3. Create a Custom Award.
Make your awards unique to your organization by adding custom engraving. It's easy! You can add your own logo or write your own award verse. When you order $100 or any one trophy, customization is absolutely free. Our new trophies offer large engraving areas so you have an even larger canvas to use to create your own award.
4. Choose a Character Story Award Verse.
Some of our most popular awards incorporate a Character Story. Our Character Stories eloquently express appreciation for unique traits and skills. There are over 100 stories to choose from, so you're sure to find one for every award recipient! Our Jade Character Trophies are the most popular award for delivering a Character Story, but don't forget about silver engraved gifts. These practical gifts will be a lasting reminder of the award for years to come!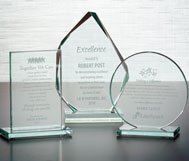 5. Add a Gift Bag.
Vital to the success of your award ceremony is how you present the awards. To make the award presentation go smoothly, read our Tips On Presenting A Trophy blog and practice your speech. Then order gift bags for each recipient. Prior to the award ceremony, place the trophy boxes in the gift bags. This will make it easier for recipients to carry their awards and will create a nicer presentation at your event.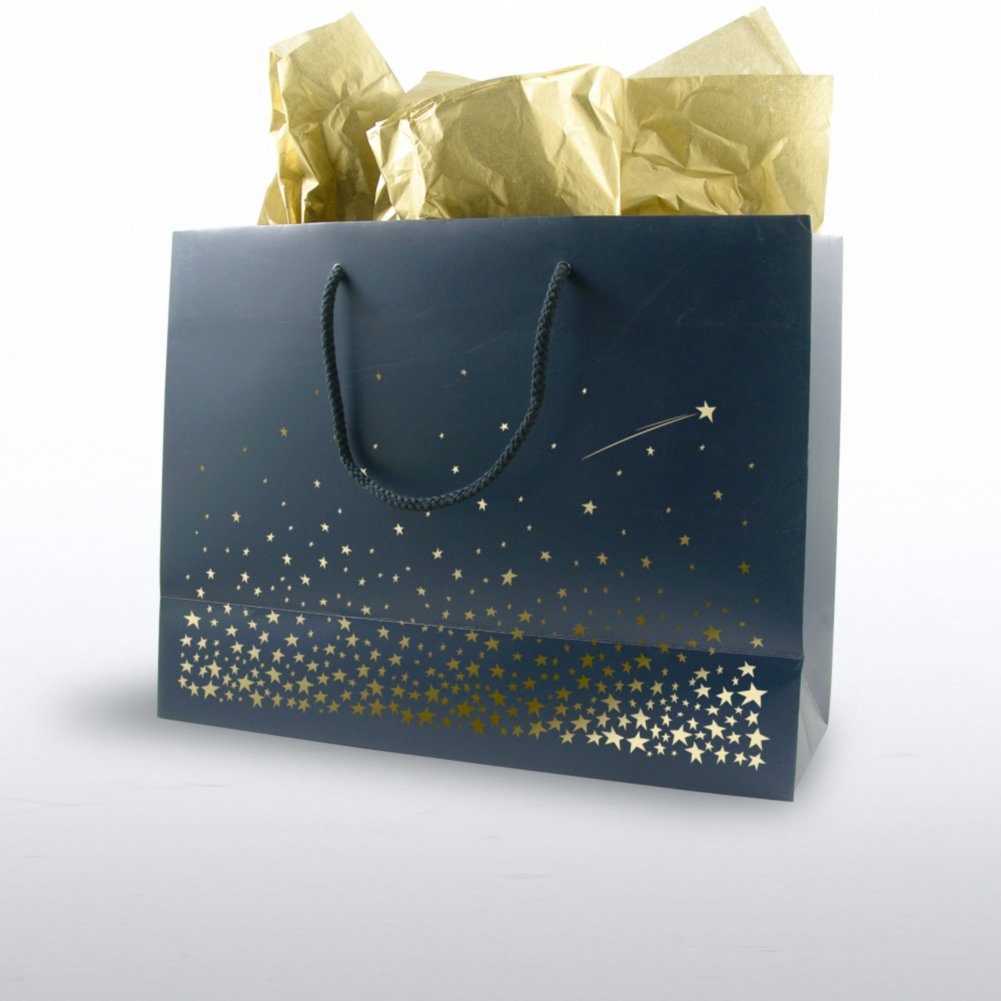 ------------------