Happy Administrative Professionals' Day! On this holiday of holidays, we're bringing something to the table for your eyes only! Consider it your dessert on your day of honor that no one else can stick a spoon in.
We've got jokes just for you that your boss may or may not appreciate (but we think you'll love!).
Courtesy of someecards: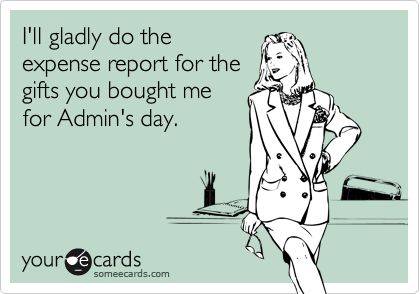 And some situations we can all identify with...
When your boss totally forgot about your special day:
And unknowingly calls you into their office in the middle of your sob-fest to help with a random "computer problem:"
And the whole time you have to repeat your mantra:
And you spend the rest of the day day-dreaming about a better employee appreciation program:
The End.
P.S. If you're a Supervisor reading this post (Gasp - you rebel), check out some of our past posts on making Administrative Professionals' Day a celebration they'll remember all year:
But, at the very least, be sure to send an ePraise on their special day.