Last spring, when the view outside my office window was similar, except the leaves were about to burst, not wither, I was feeling a bit feverish. It was as if I had been trapped in a winter terrorland, bundled in wool and bound by snow banks for four straight months. Oh, wait…I was. All of us in Michigan were, and, toward the end, stir and crazy started to get the best of us.
It was in the midst of this delirium that I hatched an idea for a new line of greeting cards that, frankly, frightened our product development team half to death. My concepts never made the product shelves, and, now that I think of it, they haven't asked me to write for them since. Hmmm.
Well, fine. As they say, timing is everything, and I have a feeling that the time is now. That is, today, anyway.
Just in time, my creations are alive! ALIVE! Download them for free here and share them in the Halloween spirit!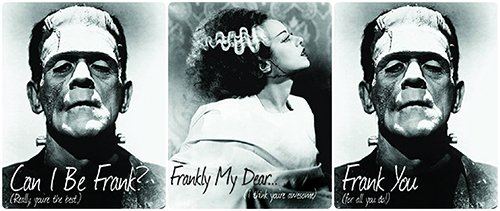 --------------------------
Allison is currently living out the elaborate fantasy she described to her now-former staff and colleagues in early 2001. With a hearty dose of courage and absolutely no plan of action, she abruptly left her middle-management job to become a writer—and today she is doing just that in her role as Baudville's Senior Content Writer. She's here to tell you everything she's learned in her 20-years+ professional life, plus a lot more. She's wordy like that!