In our conversations with customers and HR Professionals, we're learning that many companies want to start a recognition program—or have a few enthusiastic advocates within the organization who do. They understand that employee recognition is important and they also know that they need to keep up with the newer generations of workers who really thrive on that kind of positive feedback. But going from nothing to something—whether it's a small step or a big leap—can be really overwhelming. Does this sound like you?
Chapter Three of The Joy of Recognition (a/k/a Designing and Implementing a Successful Recognition Program) covers the process of getting started, and includes ideas for different levels of magnitude, based on what your company is prepared to take on. Will it be managed by one person or an entire task force? Do you have little or budget or abundant cashflow? Download this free, informative eBook and you'll learn how to work with who and what you have to make your program a success!
Get it here and go forth and conquer!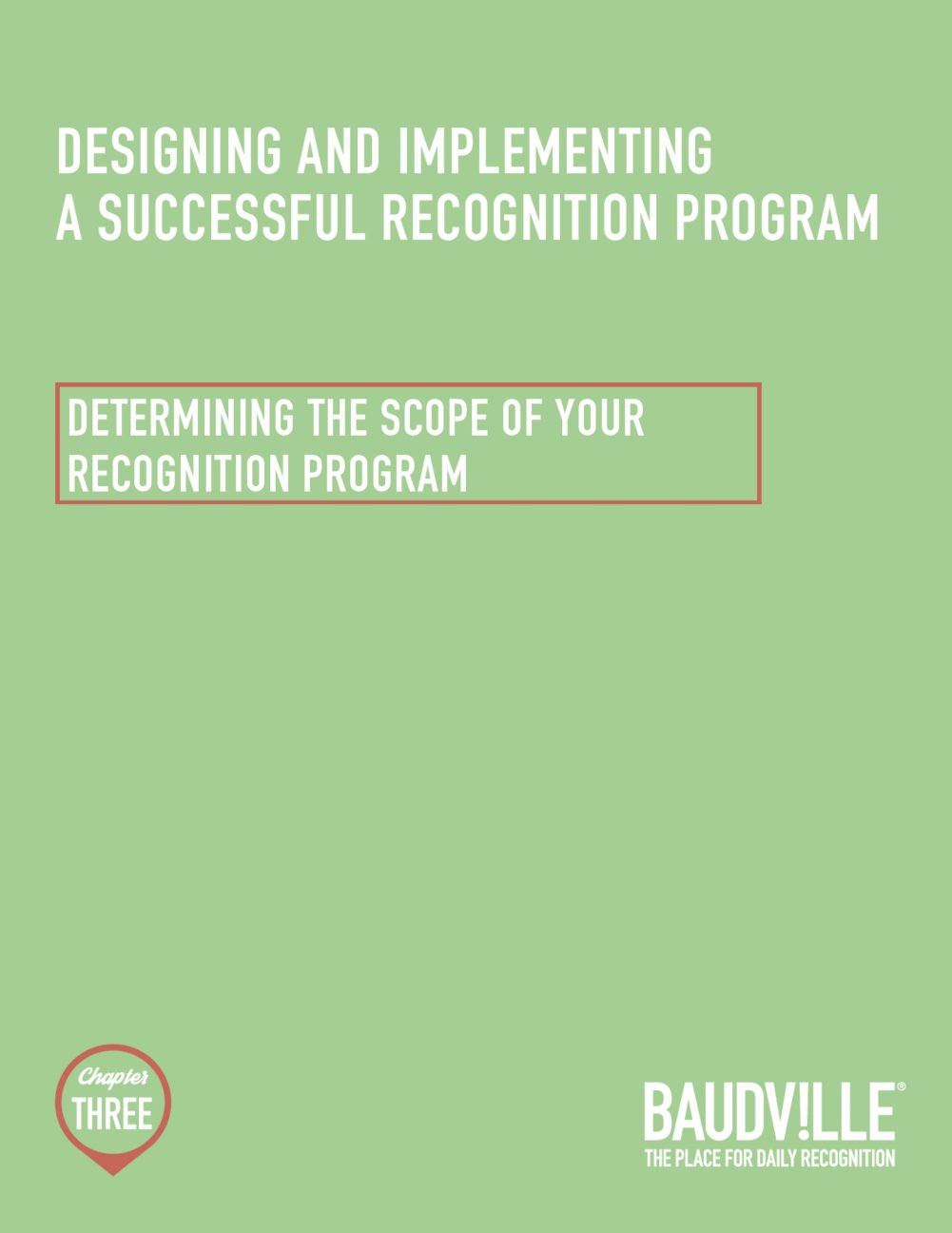 --------------------------

Allison is currently living out the elaborate fantasy she described to her now-former staff and colleagues in early 2001. With a hearty dose of courage and absolutely no plan of action, she abruptly left her middle-management job to become a writer—and today she is doing just that in her role as Baudville's Senior Content Writer. She's here to tell you everything she's learned in her 20-years+ professional life, plus a lot more. She's wordy like that!