For me, it seems like summer just decided to grace us with its presence here in West Michigan. While summer's rolling in, Baudville has been busy rolling out fabulous new products. A specific new set of products we are really excited about is the new Gift Sets.
Although Gifts Sets as a whole are not a new concept, we have launched two new Gift Set options. The new Journal, Pen, and Tote Gift Set includes a 100 page journal, coordinating pen, and a poly-canvas tote. The new Office Gift Set includes a 575-sheet note cube with coordinating pen, a 14 oz travel mug, and a kraft bag with tissue paper creating an outstanding gift presentation. With the many Gift Sets available, you can mix and match providing an array of Gift Sets to recognize your employees and coworkers.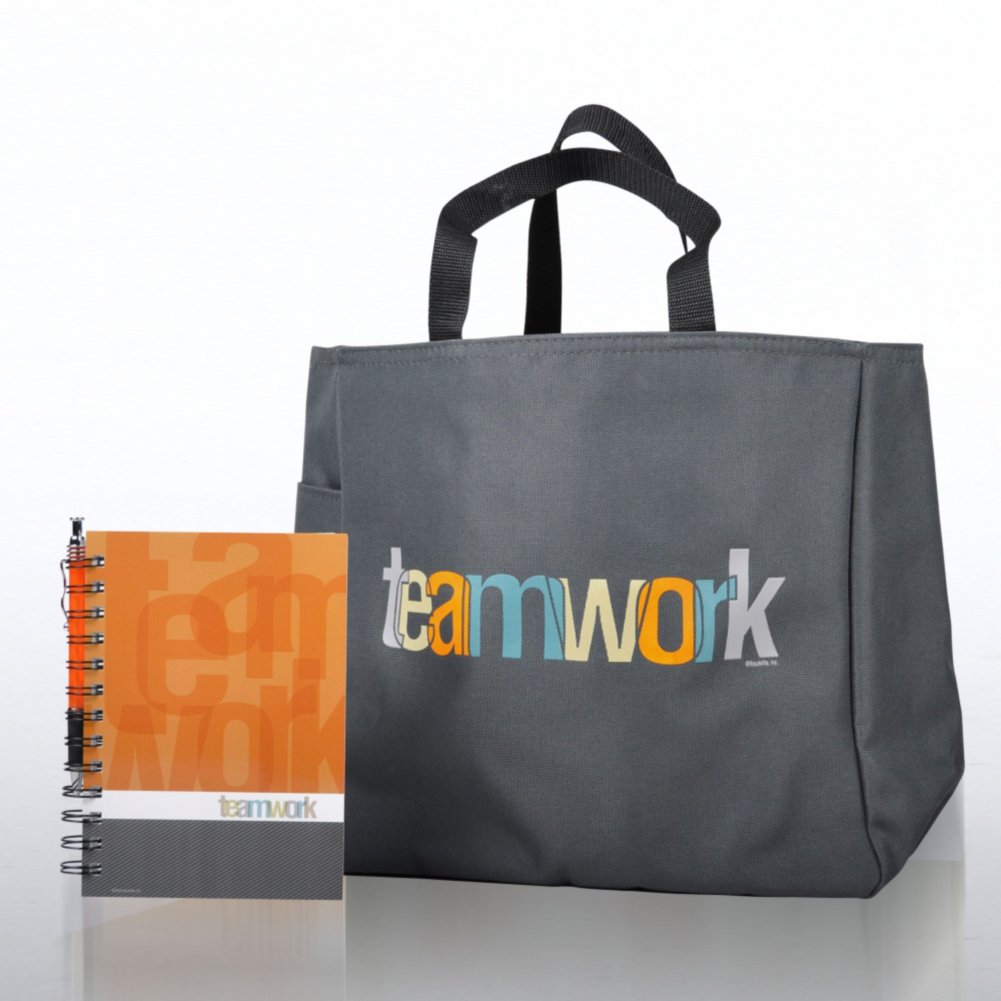 This week at Baudville we just got word of our company picnic taking place in early August. If your company is having a picnic or company gathering this summer, field games are a great way to bring people together. Gift Sets are fantastic prizes for the winning team or individual. If you have 3-legged race, don't miss out on awarding the winning team with our new Teamwork Journal, Pen, and Tote Gift Set, or our new TEAM Office Gift Set . For an egg-dash, (set an egg on a spoon and run up and down a marked area, whoever still has the egg on the spoon and finishes first wins!) award the individual winner with our You are Truly Appreciated Journal, Pen, and Tote Gift Set, or our Making a Difference Office Gift Set.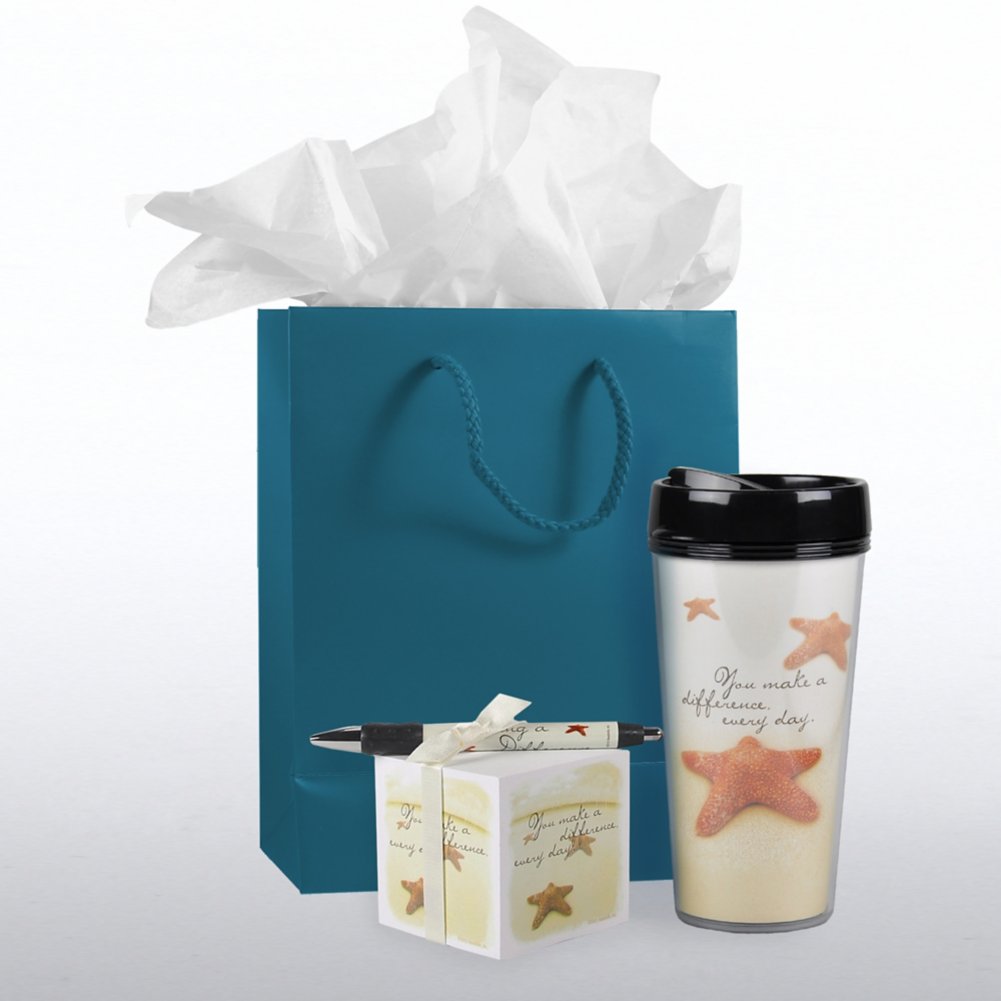 Gift Sets have tons of practical uses for your employees and coworkers to use in the office or at home. At Baudville people like to bring tennis shoes to work and walk during lunch, totes make a perfect carrying case for their tennis shoes. I like to bring my totes to the beach, out for picnics, and to the grocery store as an extra reusable bag! Who doesn't need an extra pen and note cube or journal; I love to keep one by the phone in case I need to jot something down quickly. At Baudville, everyone has a travel mug or water bottle on their desk. Travel Mugs are great for coffee enthusiast, tea lovers, and just plain H2O aficionados, all of whom can use a mug on the go and at work.
Don't worry I saved the best news for last. By bundling and buying a gift set you save yourself or the company $4! Don't miss this practical summer steal!

*Don't forget to vote for your favorite summer team event stories on Facebook. The winning team receives Gifts Sets for the whole team! Vote now by visiting our Facebook page and like your favorite story (the team with the most likes wins).
-------------------------
Kendra is the newest Baudvillian. She is currently an advertising intellectual at Grand Valley State University, and is ecstatic about the change of atmosphere as Baudville's web marketing intern. Watch out because this young professional just touched down at Baudville.