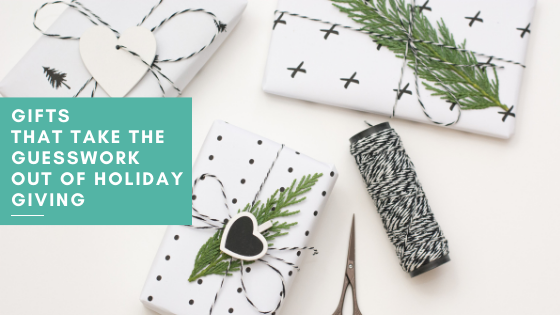 Gifts That Take the Guesswork Out of Holiday Giving
Joy to the world and to all those we love, admire and appreciate! The holidays are filled with opportunities to show how much we care, but you know full well that giving can be a little tricky. And shopping in stores is not for the faint of heart these days. Even jumping from website to website can feel unusually laborious and annoying right now.
But, have no fear! The Delightly elves are here!
Yes, just like Santa's mini employees, we, too, are the workhorses of the holidays! And we've been purely focused on taking all the guesswork out of your holiday gifting.
Our seasonally-curated kits are perfectly packaged and ready to be sent to that special someone's doorstep. BTW, Santa said it was cool to give him an extra hand with delivery this year too!
Feel Merry Sooner
Science has proven that when we give, our own spirits lift. Altruism—a selfless act for others—helps our mental health, which can lessen the risk of depression, as well as increase self-esteem and overall satisfaction with life.
Giving means receiving too—how delightful!
While giving reaches far beyond just bestowing gifts, it is the season of gifting. Your friends, family, colleagues, and boss will treasure the tidings of good cheer these jolly gift kits deliver:
Light up the Night
The tree isn't the only thing getting lit this year. We love this kit for its fun sentiment and sure-to-please contents. It's perfect for a friend or family member. Bring on the merry (and the sherry?)!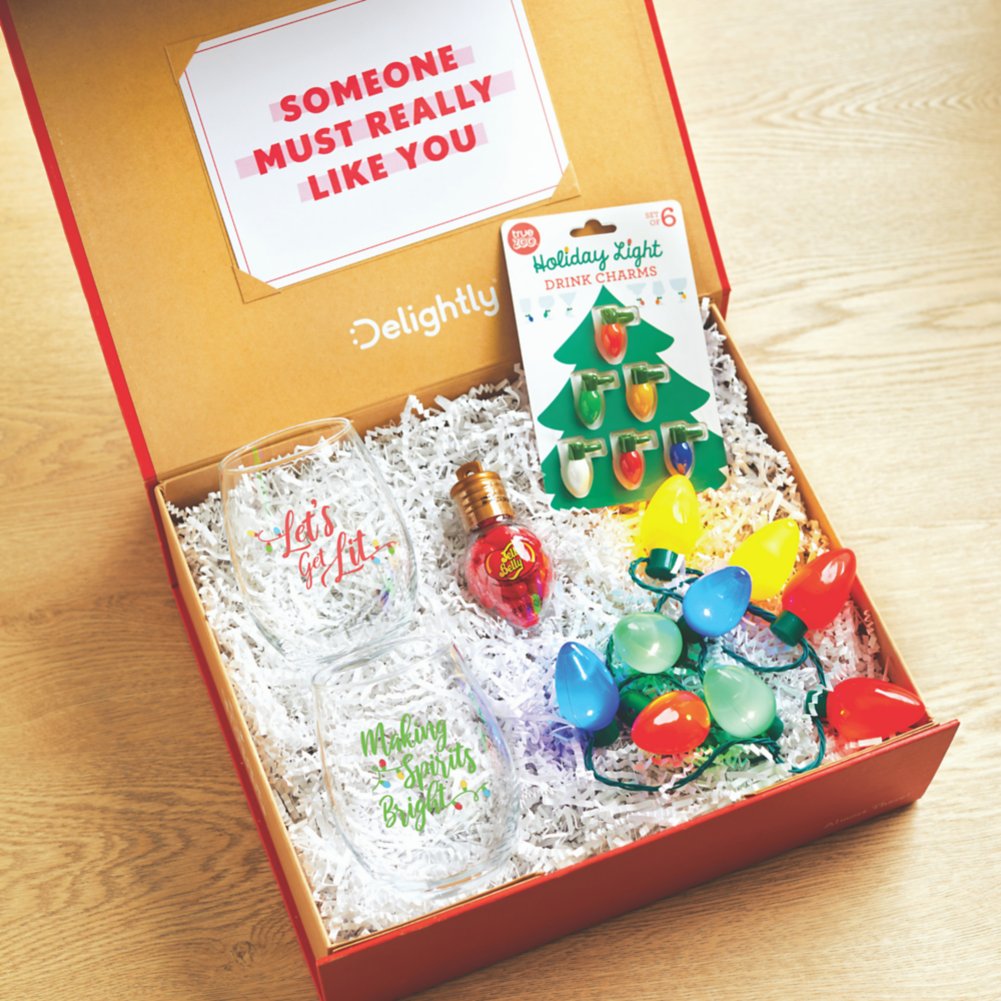 Feel the Warmth
Santa knows all your co-workers or employees have been exceptionally good this year. Gift them some joy with our Merry & Bright kit filled with all things to keep them warm and toasty this season.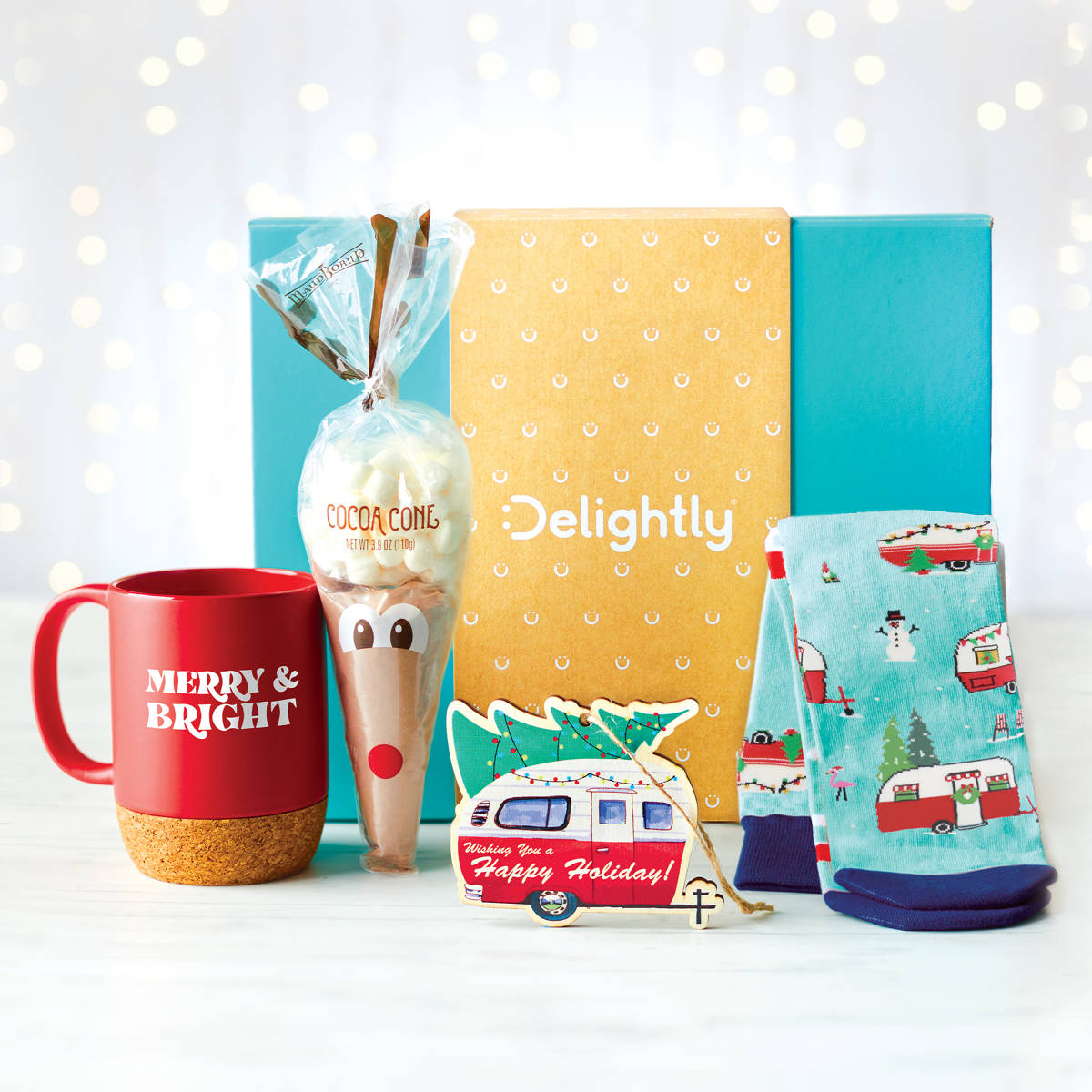 Fond Memories
Recapture the warmhearted memories of baking with mom or a close relative. Each lucky recipient will cherish your thoughtfulness as the aroma of oatmeal chocolate chip cookies fills their home.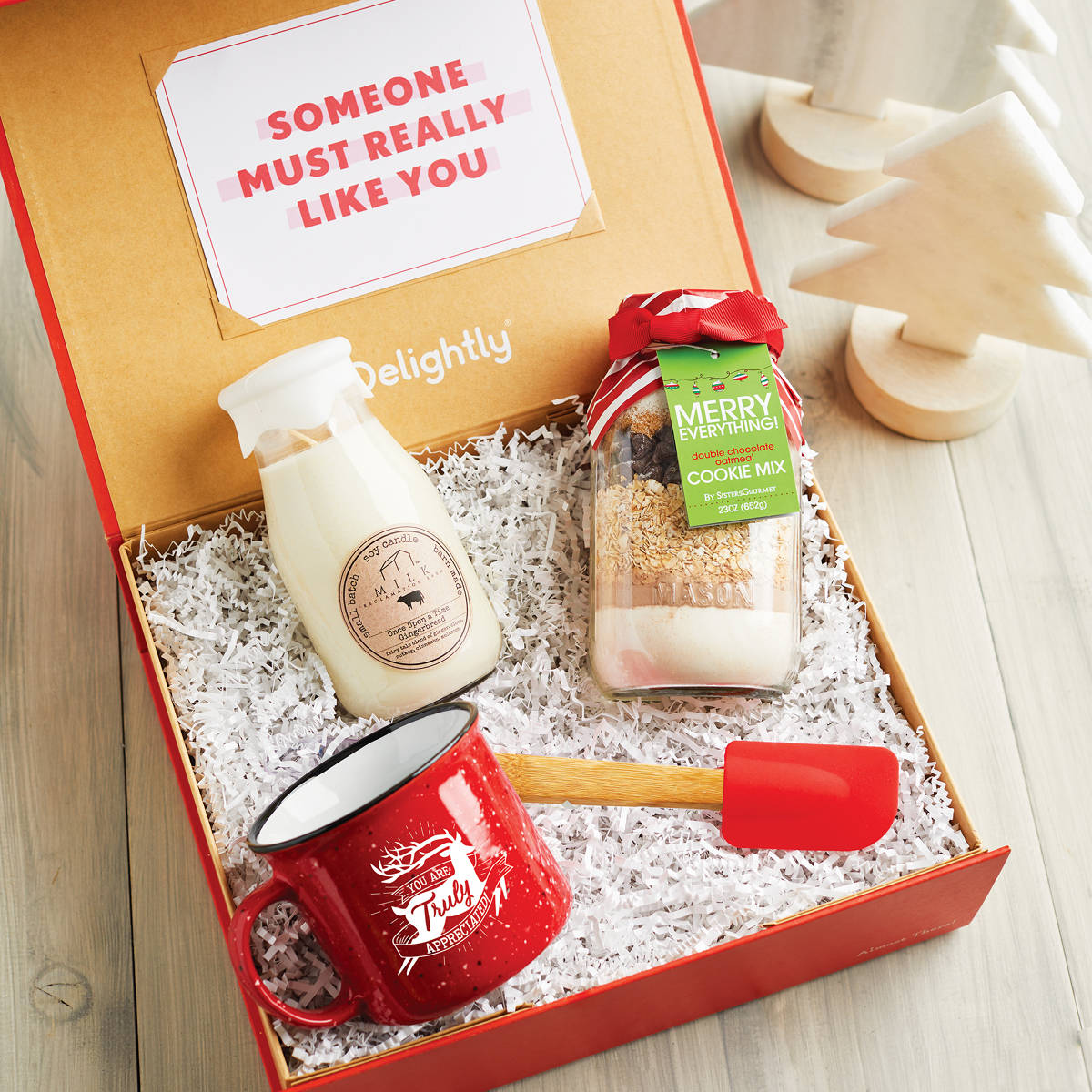 Cozy Up
Cuddling up with a warm, soft blanket while eating some decadent Moonstruck chocolate sounds pretty close to holiday heaven. Your bestie, boss, or colleague will certainly think you're heaven-sent for gifting them this relaxing kit.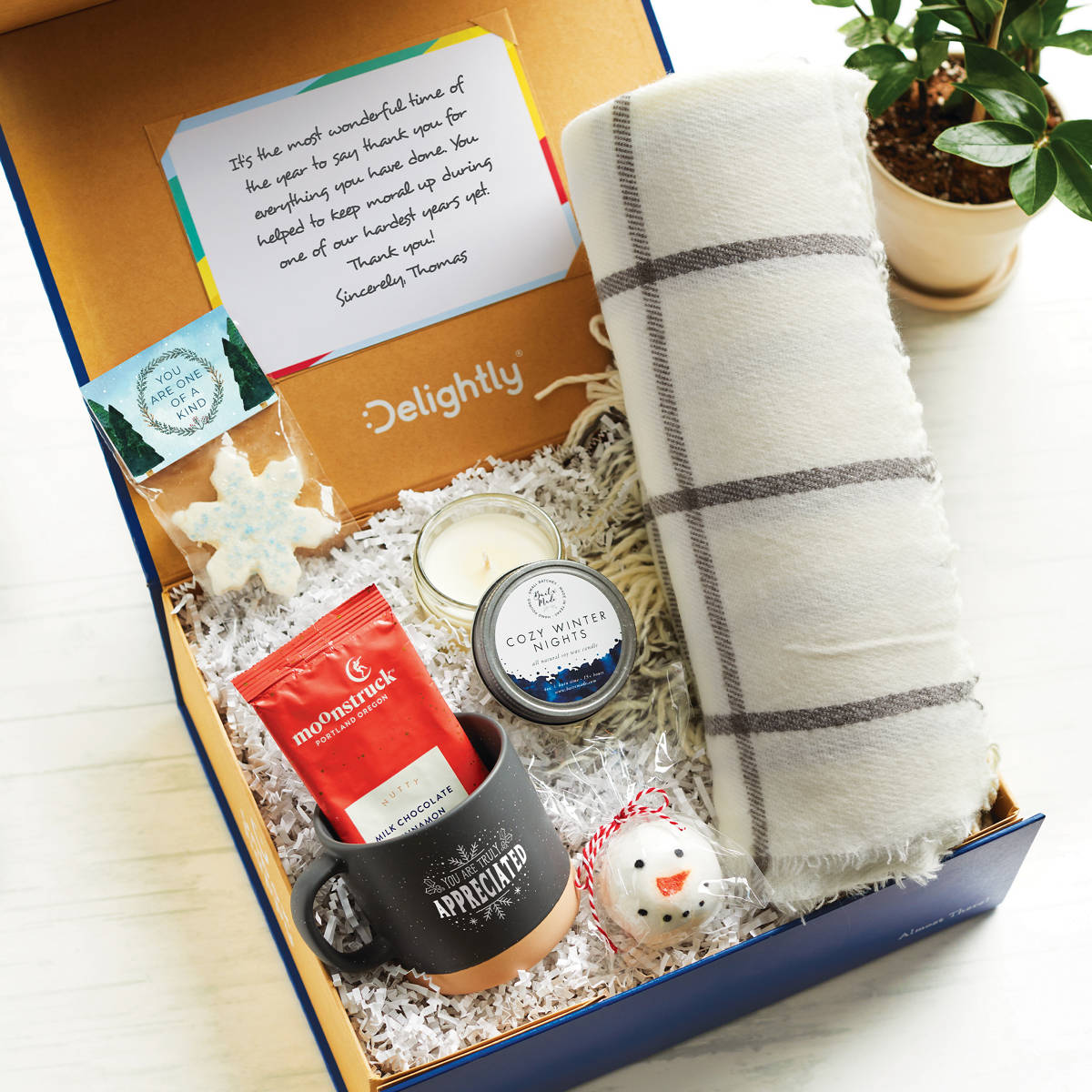 A Toast to You
Celebrate all those toast-worthy moments and cheers to a bright, new year. Here's to you, you, you, and you!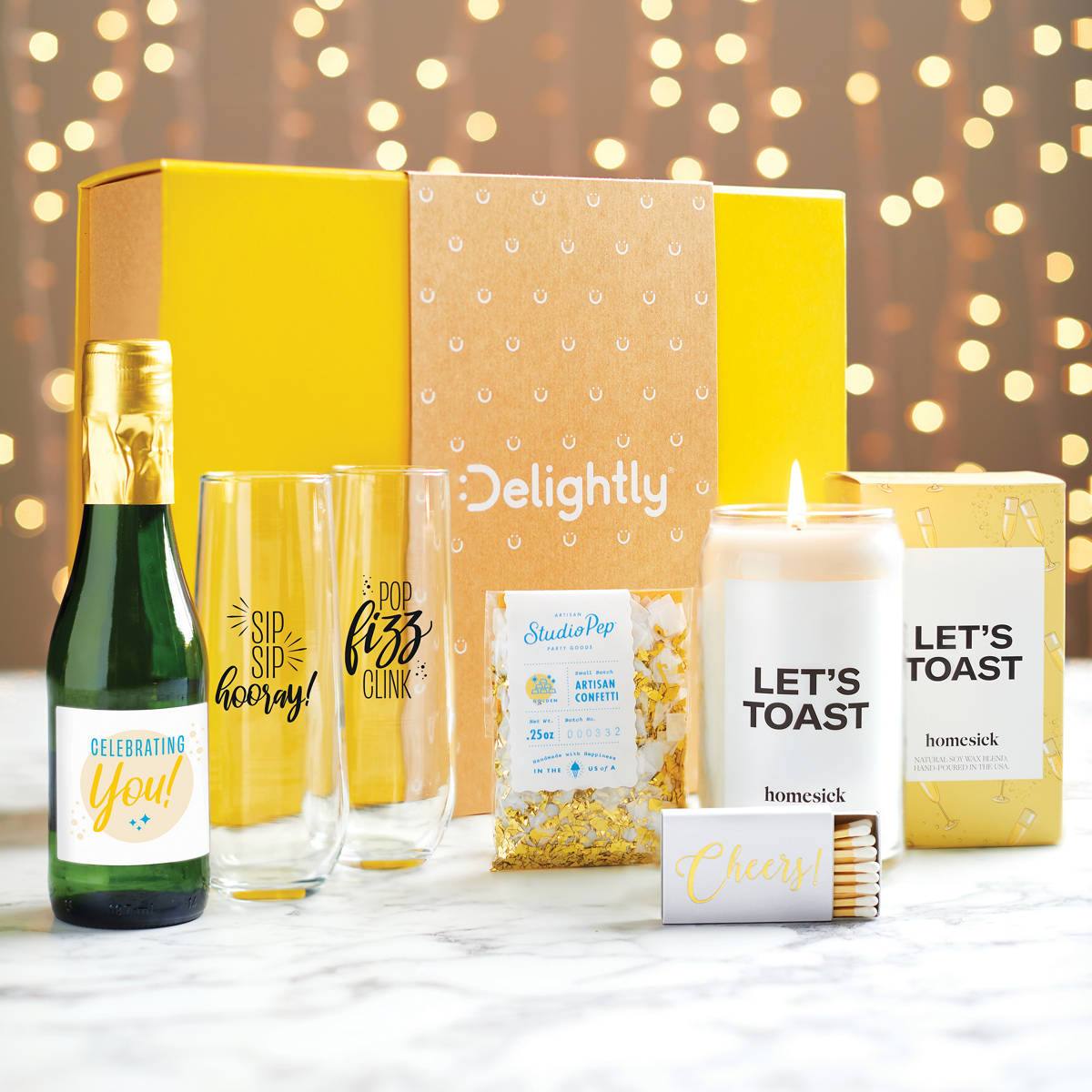 Hot Cocoa Bomb Cup
Looking for something a little more understated, but still packed with sweetness? Our hot cocoa bomb cups, with three different sentiments and three options of chocolate, are instant holi-day makers! Fast and easy, this hot cocoa recipe is sure to make a cold winter's day much better.
More Time for More Fun
Now that you're in-the-know about these kits, aren't you relieved that you can say, "So long!" to the mall, long lines, traffic jams, and holiday stress? All our elf-inspired hard work gives you more time to enjoy the season!
Get your kits purchased soon to ensure on-time, holiday delivery. Sending to multiple addresses? Give us a call at 1.800.728.0888 or email us at service@baudville.com. Our service experts will help you get everything on your holiday gift list crossed off sooner than you can say, "Ho, ho, ho!"