What do whoppers, cheese, and super-sizing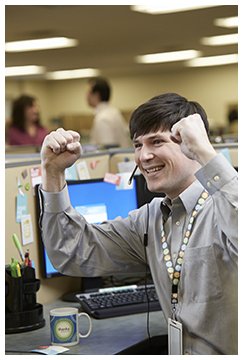 have to do with giving feedback? Check out our July newsletter to find out!
If you're in the midst of giving mid-year reviews, you might want to stop mid sentence and read this article, which outlines our advice on how to best give employee feedback—whether it's positive or negative, constructive or critical. There are right and wrong ways to do it, and if you want to get the most out of this important evaluation moment, preparing yourself with these expert tips is a great place to start.
Ready to learn more? Click here to read the article.

--------------------------
Allison is a self-proclaimed Copywriting Diva and has the certificate to prove it! She's been writing for Baudville for five years and has worked in a variety of business settings for 20 years. Before becoming a professional writer 13 years ago, Allison worked as a department manager where she used Baudville products to motivate her team. She's what we call a true believer!