Today, April 17, 2014, is National High Five Day. When I think about high fives, the first thing that comes to mind is my three little boys at home.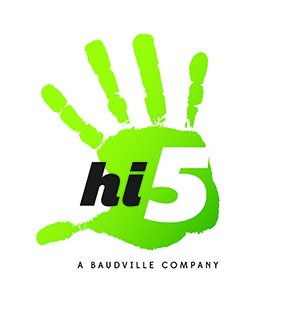 My youngest is 2 years old, and one of the first celebratory actions he learned (as did my two older boys) was giving a high five. We give high fives for many reasons…
…to say great job!
…to say you rock!
…to say I like you.
…to celebrate.
…to say good game.
…to congratulate.
…to motivate.
The fun and energy that comes from this universal action is contagious and it brings a smile to the high five giver and the high five receiver. Go ahead and YouTube epic high fives – you can't help but get excited.
So, close your eyes and imagine I am giving you a virtual high five…
And, while you're at it, don't forget to check out our service awards solution, hi5 Recognition . It embodies the spirit of a high five – it's motivating, celebratory, fun, full of energy, and it is guaranteed to make you, and more importantly, your team, smile! Schedule and complete a demo of our Service Awards Program Solution and you'll receive our $25 Award Card for FREE! Happy National High Five Day!

--------------------------

As a team member since 2005, Falon has worn just about every hat the 'ville has to offer. She's seen both sides of working life — as an employee and as a manager — so if it sounds like she knows what she's talking about, we're pretty sure that's why. When she's not juggling between the IDville and Baudville brands, she's been known to whip up a mean diorama - just like that!