It's hard to fathom another year is in the books—perhaps it's the lack of snow here in Michigan that has me surprised that 2015 is upon us, or maybe it's that I just don't want to admit that I am another year older. Whatever the cause for my surprise, many of us become a bit reflective as we wind down the year and prepare for some much-needed time away—and, we at Baudville, have a great deal to reflect on and be thankful for!
In fact, early this month, we had our very own year-end celebration and let's just say we like to have a little fun (and games). The best part, however, is the awards we present. That's right: even people who work for a recognition company get jazzed about getting awards—and, as I often say, it is very much as fun to give as to receive!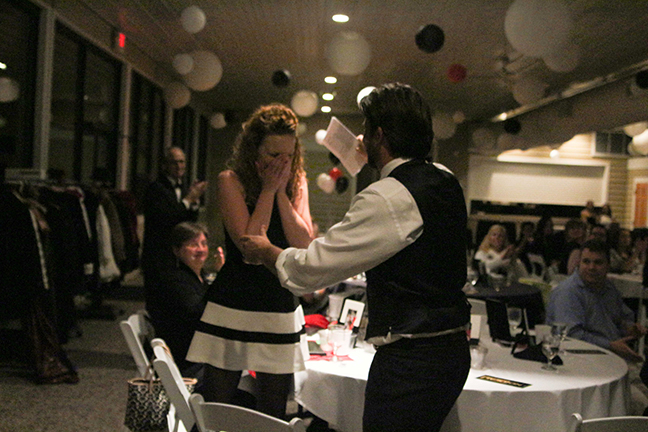 When you get right to the point, our business is really about giving thanks. I hope we have had the opportunity to help you do it in your organization this past year. I know I am thankful most of all for the incredible team we have at Baudville and for all of you, our customers, who allow us to do what we love to do.
Thank YOU and may you have a safe, healthy, and prosperous new year!
---
Brad Darooge is President and CEO of Baudville and a positive mojo aficionado. He brings the positive mojo to work every day along with his bike. In addition to leading Baudville, Brad is also an amateur triathlete.