Thanksgiving is just around the corner: It's time to whip out your coziest scarves, yummiest recipes and time to give a little extra thanks to those around you. Let your work family know how amazing they are with these quick and easy tips!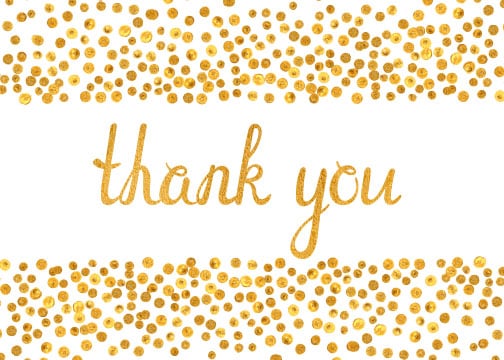 1) Attitude is Everything: One of the biggest and best ways you can infuse gratitude into your workplace is to simply walk through the doors every morning with a smile on your face and thankfulness in your heart. During your morning commute, reflect on the specific things you appreciate about your life. Spend time thinking about how awesome your work family is. Be thankful for the work you get to do and the family and friends you get to come home to every day. Beginning each morning with an optimistic outlook will put a pep in your step and boost the overall office mojo.
2) Act on It: More than likely, you spend more of your waking hours with your colleagues than you do with anyone else in your life. Whether it's with a batch of homemade brownies, a surprise gift you know they'll love, or a Grande Pumpkin Spice Latte, show your work peeps that you appreciate them and their hard work. Strapped for cash? Sometimes the simplest acts make the biggest impact. Scrape the ice off of your friend's windshield or leave an anonymous note of thanks on their desk!
3) Say It: Few things stop a person in their tracks quite like when someone verbally recognizes their good work or stellar character qualities. This can come in the form of a formal year-end award ceremony or a sweet ending to a presentation that your team member aced. They may blush or deny your praise, but by your thankful words they will know they are a valuable member of the team.
4) Tell the Boss: Humility, a highly valued trait in virtually every field of work, can prevent people from letting their manager know when they've done an awesome job. That's why sometimes you have to do it for them! When you're feeling a gust of team-love, shoot a short email to let their manager know how fan freakin' tastic you think your team member is and how grateful you are that you get to work with them.
How do you incorporate thankfulness into your workday? Send your most creative ideas to us at recognition@baudville.com for a chance to be featured in an upcoming blog post!