Why Recognize? You've heard lots of numbers and statistics for years – so let's keep it simple. Happy employees work harder for the company, period. So today for Employee Appreciation Day the management team at Baudville is kicking things up a notch – Hollywood style!!
That's right, the Oscars may be over, but every employee arrived at work today to find a Twist Top Tumbler and a personalized movie ticket entitling them to a little time to chill in our very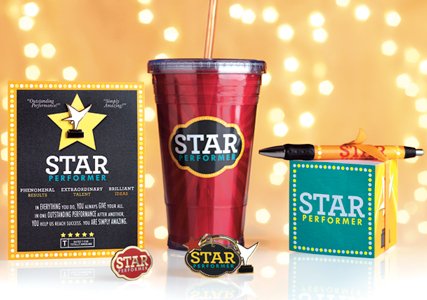 own Theatre (it's always the name of one of our conference rooms, but especially appropriate today). The final act is a customized award delivered by their manager and a delicious lunch for all. This day won't break the bank but it will break through the sometimes mundane day to day and give employees a chance to have a fun shared experience – one that is sure to deliver great reviews and be a big hit!
You don't have to wait until next year to tell your employees you appreciate them. A little creativity and a personal note go a long way!
Cheers!

Brad Darooge
Baudville President & CEO