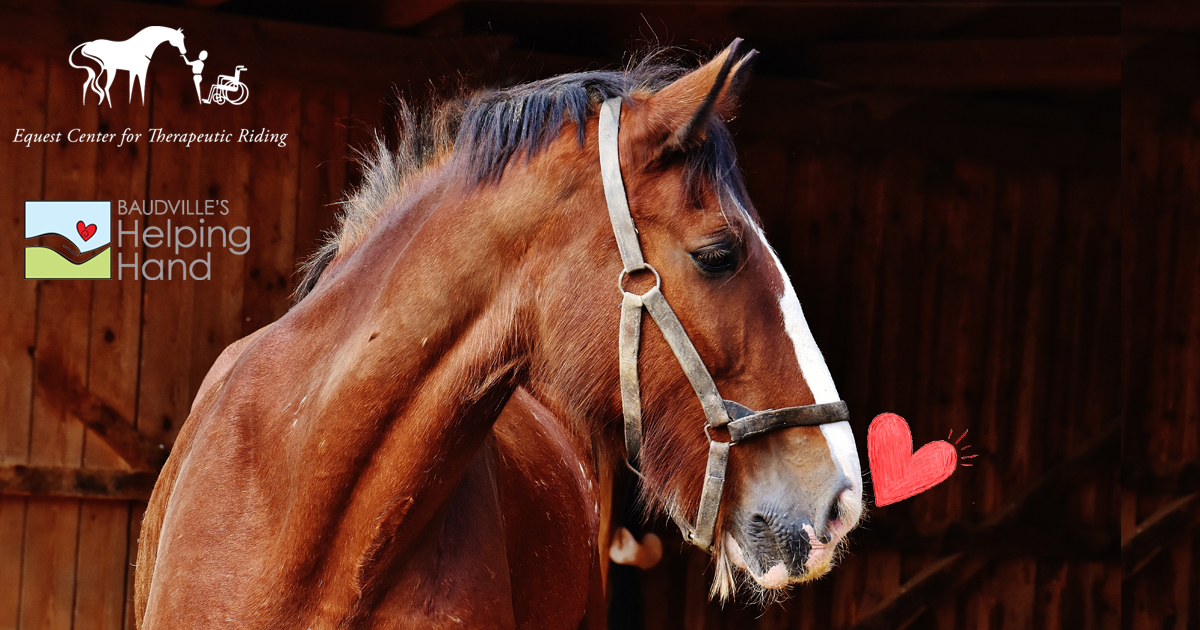 Happy National Horse Day!
Today is a day dedicated to raising awareness on horse neglect and abuse. You may be wondering why this holiday is important to us. It's important to us because one of Baudville's Helping Hand partner charities, Equest Center for Therapeutic Riding, uses horses in their therapy work for challenged individuals.
Equest Center for Therapeutic Riding
Equest's Mission:
"We improve quality of life through equine-based therapy to physically, mentally and socially/emotionally challenged individuals. Our unique program integrates academic, social and physical skills, using the horse as a catalyst."
To help them achieve their mission, we've put in many volunteer hours to create their Saddle Safari Discovery Trail – where riders have the opportunity to immerse themselves in sensory-focused activities.
We also have regular volunteer visits to help around the barn and aide in whatever help is needed.
How to Get Involved in Your Community
You and your company can make a difference too! Find an organization or group that aligns with your company mission and passions and see how you can lend a hand (or two).
Visit your local government or community center to get ideas on how you can make change locally. If you're in multiple communities try researching non-profits that have a large reach.
To help you get started with your search visit GuideStar's Non-Profit Directory.