As you know, Halloween is just a few short days away! The suddenly never-ending candy supply at your office may have been a dead giveaway. And, although Halloween is a holiday that is typically set aside for young children, grown-ups are allowed to have a little fun too!
Even if you don't want to dress up, we have some fun ideas on how to celebrate this spooktacular event at the office…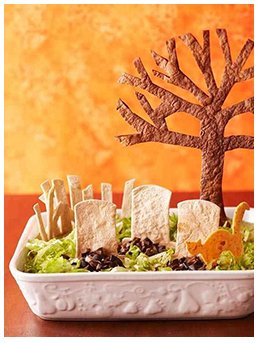 Have a potluck! Pinterest has endless Halloween-themed recipes so you can pull off the perfect potluck. Everyone can bring in their favorite dish to pass and the person with the winning presentation wins a prize! We recommend that the prize be a box of candy with some free movie passes so the winner can get in the Halloween spirit and go see a scary movie in theaters!
Halloween Bingo. With Halloween falling on a Friday this year, chances are that this won't be the best day for employee engagement. Offer up a little fun for your employees and download our version of Halloween Bingo! Let the winner cut out of work a little bit early.
Candy. Halloween just isn't Halloween without candy. Leave a piece of candy on your employees' desks for them to find when they come in. Add a personal touch and attach our faboolous Halloween card with a personal note letting your employees know how much they are appreciated!

Whatever you do to celebrate, we hope you have terroriffic Halloween!
--------------------------
Krista is the 'ville's Web Marketing Coordinator. She came to us in 2012 as part of our stellar Sales team. Using her experience with Baudville customers, she helps create an online experience we're sure you will enjoy! Being the chatterbox she is, she truly misses talking with all of you so don't be shy and drop her a line!