Yesterday was National Have Fun at Work Day and Baudville, never one to ignore a holiday, partied like it was 1999 2016!
Our team came up with this super cool way to combine 3 "holidays" into one party. The combo included Fun at Work Day, Soup Month (January), and Stars Wars – whose recent release is practically a holiday for me and my fellow nerdlings out there. In that combination of celebrations, SOUP WARS was born!
Last week, the Baudvillians plastered posters all over the place with the tagline, "Are you on the cream side or the broth side?" and I think we all know which side is the dark side! Cream-based soup is infinitely more tempting AND powerful in its deliciousness and calorie potential!!

These clever posters were advertising a soup competition. Employees were invited to bring in their own soup that "tastes so good, if you put it on your head, your tongue would slap your face tryin' to get to it" for everyone to try. On the big day (yesterday), each employee got tickets that they could use to test soups and then vote for their favorite. By noon there were 10 different soups all simmering away in their crockpots, waiting to warm our cold January hearts.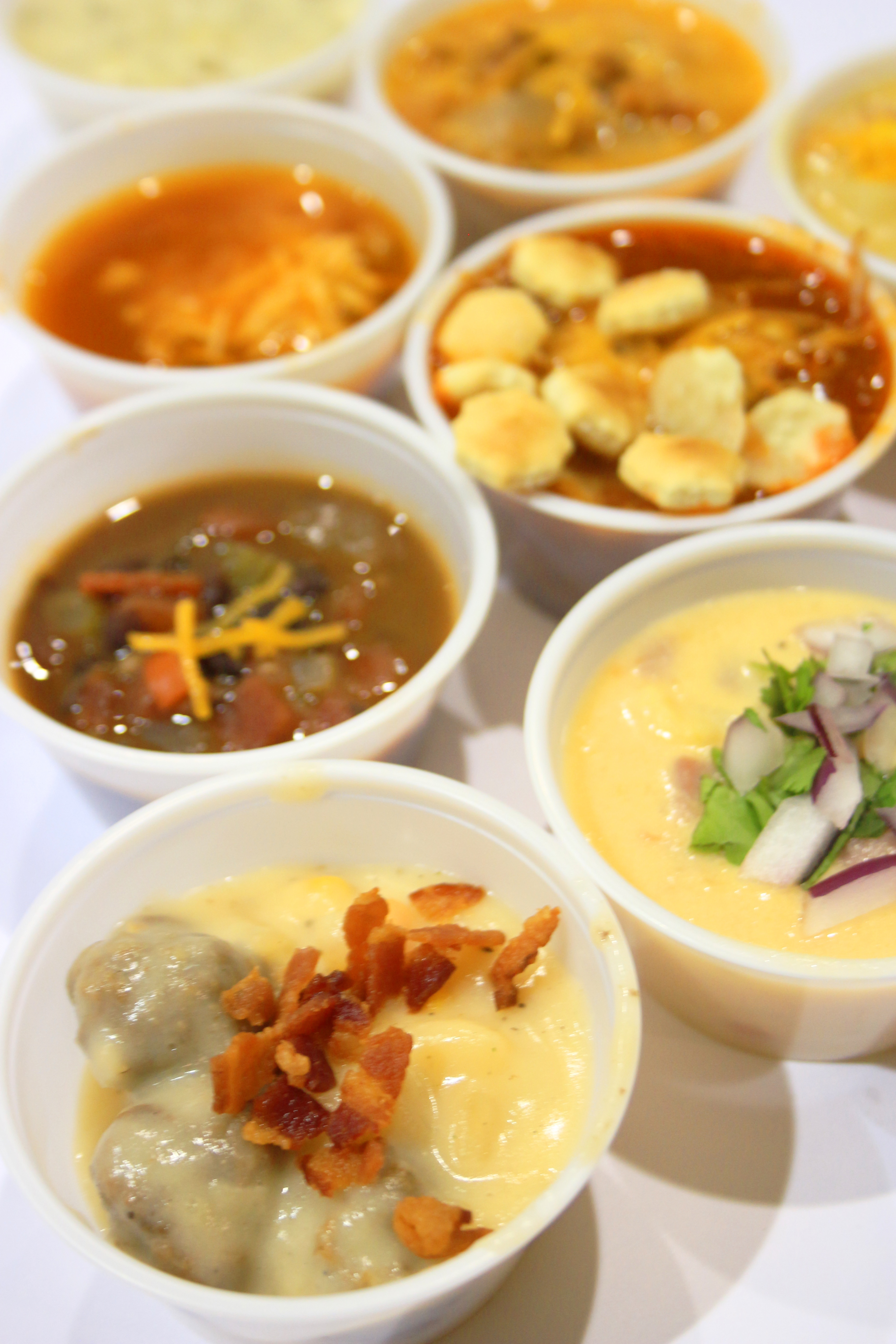 Check out these samples!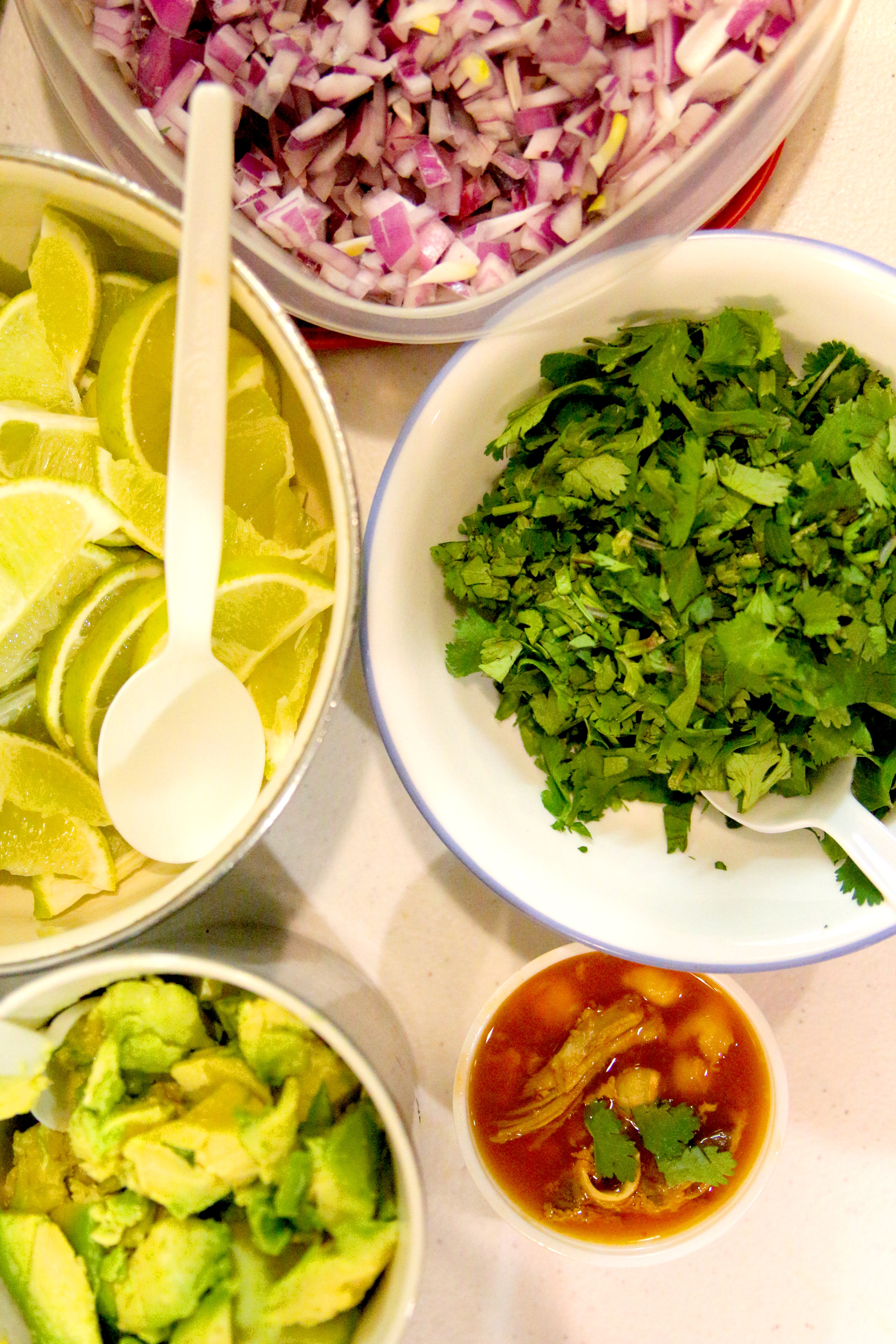 And toppings galore!
There was dill potato, lentil, a sausage and bacon meat fest, AND Marilyn's yumtastic cheesy potato ham – the champion!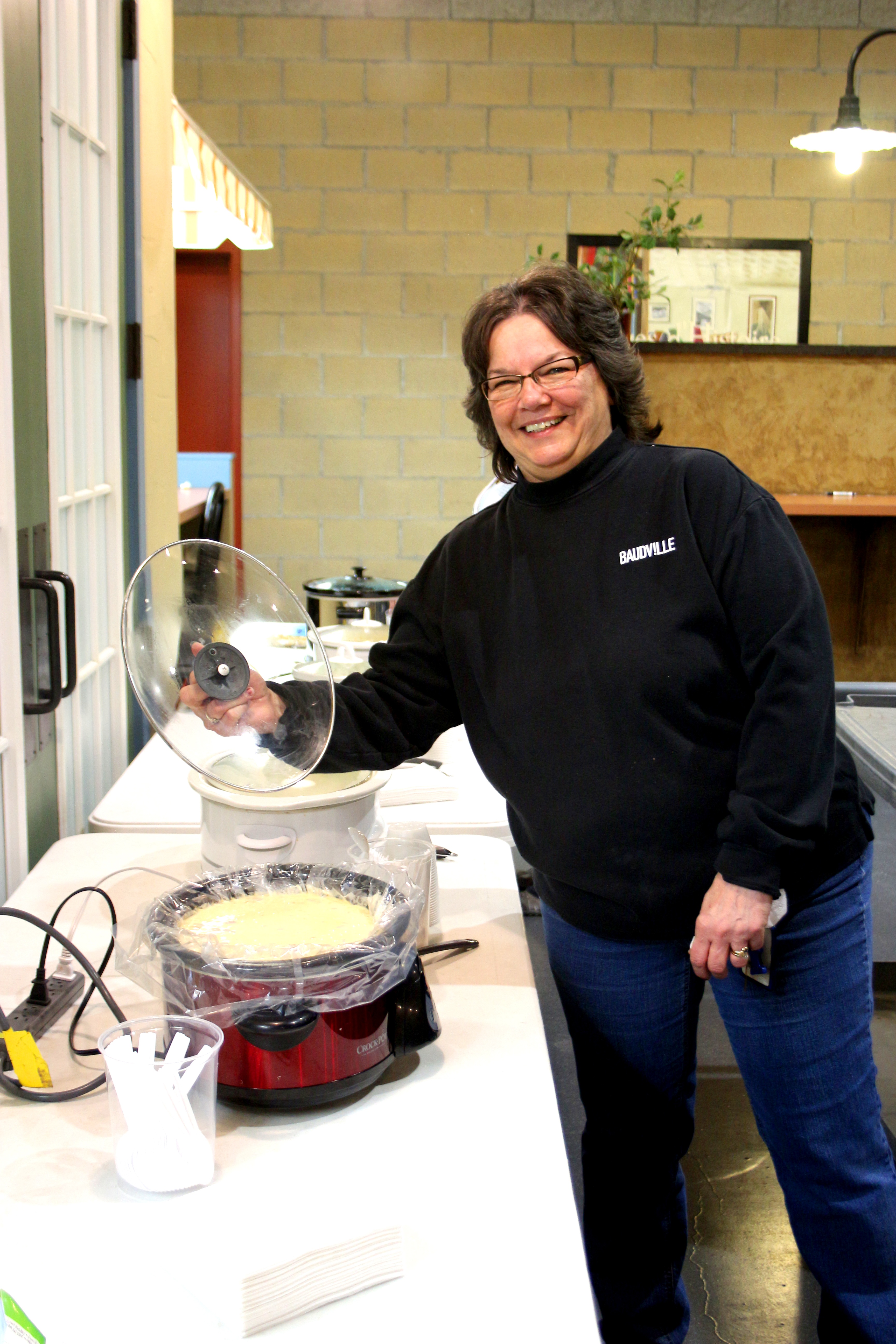 Here she is, proudly showing off her winning concoction.
While the employees talked and tasted in Club Baudville (the lunch space), there was a Jedi training going on to keep everyone entertained. The game was that one person would put on this huge brown cape-like thing (aka, a Jedi robe) and would hold a light saber while another person hurled little sticky Ping-Pong balls at them. The Jedi had to deflect the balls using the force (and swinging the light saber like a crazy person) and the Jedi who stopped the most balls from sticking to his or her robe would win!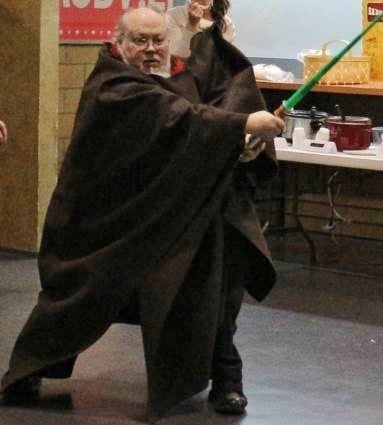 Here's Tedrick playing Jedi.
And Brad, Baudville's President & CEO, playing pitcher.
Employees got involved, interacted with people from every department and tried delicious new foods. The star Jedi and cook were awarded little prizes and the adoration of the team and by the end of the day, everyone at Baudville had a lot of fun at work!
Audrey is brand spankin' new to the 'ville (that's what they call Baudville around these parts). As the new Marketing Coordinator, she'll be talking printer-ese, corralling creatives for our catalogs, and writing headlines and blog posts about Baudville's #1 passion, employee recognition!