As we keep going in sharing our Healthy Active You success stories, today we welcome to the blog another member of our stellar customer service team: Carol.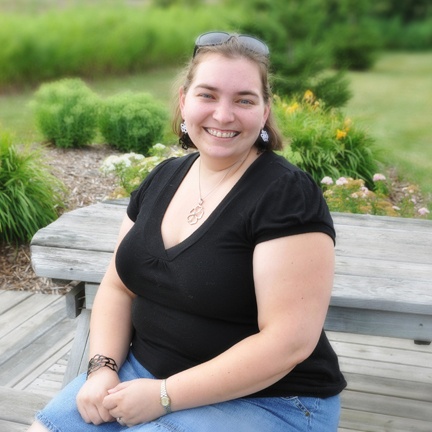 In fact, I just realized that most of the stories I have come from this team – and that's no surprise. All day they're connected to their phones, at times so busy they can barely leave their desks. Being busy is great for us; but, as we all can relate, the impact it can have on diet and exercise can be major! This team is definitely looking for creative ways to combat the challenges their workdays throw at them. If you find yourself seated at your desk most of the day, take your next cue from Carol!


What motivated you to make healthy lifestyle changes?
I had just turned 29 years old, and was put on blood pressure medication. I was feeling uncomfortable in my own body and tired all the time.
Was the Baudville challenge an incentive?
Not really an incentive, but it was something that helped keep me accountable and motivated to stick to my plans.
What kinds of changes did you make and what results did you see?
I started to watch what I was eating – both the portion sizes and the actual food. I started using the free web site myfitnesspal.com to keep track of my food intake and my exercise. I have also been using the other aspects of the website to my advantage. There is a community forum available that has lots of help, advice, motivation, and challenges. There are a few challenges that I've joined to keep myself motivated; some have been daily challenges (challenge to complete that day) and others are month-long.
In addition to the challenges, I have also made some simple changes to be more active – parking further away from stores, making trips to the mall just to walk around for a couple laps when the weather is bad, and walking in my neighborhood in good weather. I also started back with roller derby practices. I had taken an eight-month break from it, and decided it was a good time to return. I chose to transition to referee, and haven't regretted the decision. I actually have to work harder as a ref than I did as a skater, but that is a definite plus in my book.

As far as results go, since the beginning of the challenge I have lost 10 pounds, and 8½ inches.

How do you feel about those results?
I feel great! I have definitely seen some NSVs in the past three weeks. (NSV is a non-scale victory, for example: inches lost) I had to get some new clothes for summer and had to try on three different sizes to find shorts that fit! That was an awesome day!
At any time did you struggle to keep on track? If so, how did you handle it?
It's a daily struggle to keep track of my food, drink the water, and get the exercise. But, in the end, it all comes down to this: gaining weight took time and inattention, losing it will take more time and better attention! Move more, eat less!
What advice do you have for others who want to make healthy changes?
Be willing to do the work that it takes. There is no easy path to a healthier you. Be able to accept the fact that you will stumble, and you will make mistakes. But you need to have the strength to say, "I made a mistake, but I'm not going to let that mistake run me off track."
Do you have plans to continue your progress or maintain your status quo?
I certainly plan on continuing with my program. I want to be able to be in a healthy weight range and not have to worry about health issues because of my weight.

I love what Carol says about not letting a mistake get you off track. Attitude is everything when it comes to reaching your goals, and she's got it coming and going!