The Healthy Active You fitness challenge here at the 'ville is officially over, and I'm pleased to report that it has resulted in some major wellness changes for many of my fellow Baudvillians! I asked a few of those folks to tell me about their success and they were more than happy to comply. So, all week I'll be sharing their stories in their own words. Hooray!

First we'll hear from Dawn, a Key Account Representative in our customer service department, who didn't wait for Baudville to take the initiative; she took it upon herself and began her wellness venture at the beginning of the year.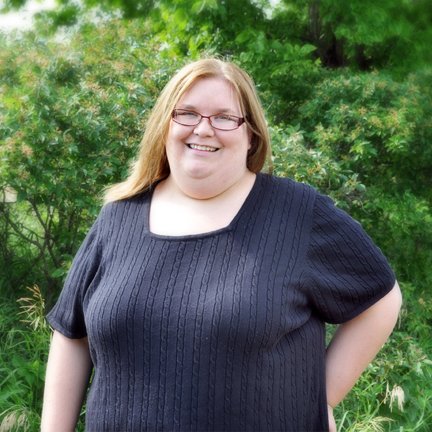 Here's what she had to say:
What motivated you to make healthy lifestyle changes?
The motivation for me to start my healthy journey was actually inspired by pictures from this year's holiday party along with some concerns about family health problems (diabetes, high blood pressure, etc.). While I'm not currently experiencing any of these issues, I want to take preventative steps to avoid them for my future.

Was the Baudville challenge an incentive?
I started my 'own' health challenge in January. The start of the Baudville health challenge was a welcome support system to help me in my journey. The fact that we have access to healthy resources (websites, classes, better reward lunch choices) has made it easy to keep up with my goals while I'm here at work.

What kinds of changes did you make and what results did you see?
The changes I made both before AND during the health challenge are things that I know will stick 'forever.' Not only changing my diet (natural, local, organic), but adding exercise (twice a week with a trainer and the rest on my own either at the gym, classes, or workout DVDs at home). Since the beginning of the year I've lost just over 50 pounds, 10 inches off my waist, and more inches overall (arms, legs, etc.).

How do you feel about those results?
I'm very happy with the results, and looking to have continued success in the weeks and months to come.

At any time did you struggle to keep on track? If so, how did you handle it?
I think anyone who's been inspired to change something in their life comes across challenges. With me there are definitely mornings that I don't want to get out of bed to go to the gym before work, so I don't. But then I do make myself go AFTER work to make up for it. Have a treat at lunch? Follow it up with a sensible dinner.

What advice do you have for others who want to make healthy changes?
Be prepared, have a goal in mind and know that it's HARD. There have been times in the past when I've started, but not continued, because my mind wasn't in it. You have to be ready, and you'll know when you are. Trust you can do it, and find a support system—be it at work, online, or at home.

Do you have plans to continue your progress or maintain your status quo?
The support system of others working toward the same/similar goals here at Baudville has been wonderful, and I'm hoping it will continue, even though the challenge has ended. I know several of us from our team have already committed to continuing and supporting each other.

Dawn is proof positive that anything is possible if you just Imagine, Believe, Achieve!

What do you think of Dawn's story? Have you had a similar success? Does her success inspire you to make a change?