Throughout our health and wellness challenge, we learned one thing above all others: Together Everyone Achieves More!

Katie boosted her success drastically by forming a support group – actually, several – of her family, friends, coworkers, and even strangers. Working with a team is a great way to create accountability and encourage action – and get results!
Take it from Katie…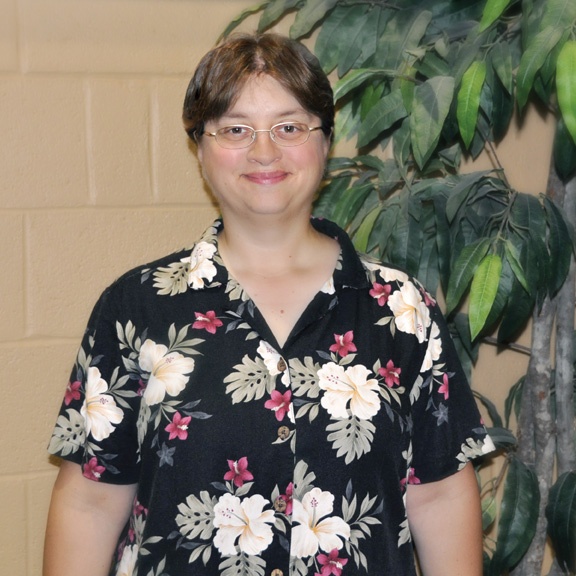 What motivated you to make healthy lifestyle changes?
I have a history of Type II Diabetes and heart problems in my family. A couple of years ago I was also diagnosed with high blood pressure, which is often the first sign that it's only a matter of time before heart problems and other health issues start to appear. It's been a wakeup call for me.
Was the Baudville challenge an incentive?
When the Fitness Challenge details were announced, I realized that it was an incredible chance to make a new start. I began tracking my food and water intake before the challenge even started to get into the habit early. I see a real difference this time because I'm making these changes with the support of my team and friends here at Baudville. That support has been amazing, and I'm very grateful for it!
What kinds of changes did you make and what results did you see?
I've been interested in "real" food for several years – getting away from processed items as much as possible – but haven't done anything to track my intake over time. I also committed to exercising 2.5 hours per week for the duration of the Challenge and have hit that goal consistently. As a result of these changes I have lost a total of 14 lbs. and I've had a lot of "non-scale victories" as well. Clothes fit better (or have gotten too big!), it's easier to take rings on and off my fingers, and I can carry a basket of laundry up two flights of stairs without losing my breath!
How do you feel about those results?
It's wonderful!! The real bonus for me is that my husband jumped on board immediately, and he is also seeing significant positive changes as a result. And, because we exercise as a team, we also get to spend more time together.
At any time did you struggle to keep on track? If so, how did you handle it?
The weekend before July 4th was a double-whammy – filled with graduation parties and potlucks. I did actually gain about two pounds over that weekend; but, I had seen so much positive change up to that point, I gave myself the weekend off to celebrate and then got right back into my fitness plan on Monday.
What advice do you have for others who want to make healthy changes?
Commit everything to your goal. Don't put off the exercise because it's raining out – go walk in the mall instead! Work your other social plans around your exercise times, not the other way around. Throw away the potato chips now, don't just say that you won't buy another bag after this one is gone. Also, build your own team. Try to get your spouse, kids, friends, family, coworkers, etc. on board. Register for a site like MyFitnessPal.com and build relationships there for support, encouragement, and motivation. Start a Facebook page dedicated to your goal and invite everyone you know. In the end, you are the only one who can make the changes, but it is so much easier to do it with the encouragement and support of others.
Do you have plans to continue your progress or maintain your status quo? Please share.
I set a low goal of 10 lbs. and wasn't sure I'd make it; but I've lost 14 and that amazes me! I've decided that I want to go further, so I'm going to try for a total of 50 lbs. I don't know if I'll make it, but now I know it CAN be done!
Anything else?
It's never too late to commit to making these changes. And, once you start, don't stop! If you do stop – DON'T STOP STARTING AGAIN!
Has forming a team helped you stay on track with your fitness goals? Tell us your story!