Our second annual Healthy Active You fitness challenge has just ended, and, like last year, it was another huge success. I've heard so many great stories of positive changes our team members have made that I'm going to spend the whole week sharing them with you!

Our first fitness champion is Lindsay.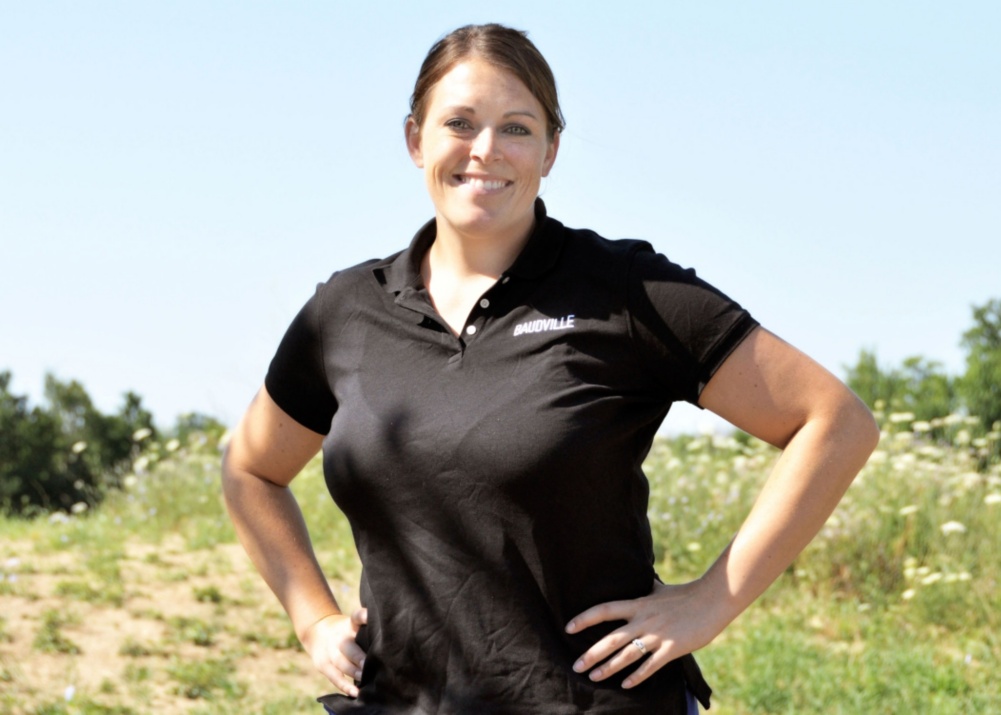 What inspired me about Lindsay was her commitment to taking part in local fitness events. During the 10 weeks of our challenge, she participated in three different events! She also encouraged others to participate in these events so that she and they would earn extra points in the challenge, and ended up forming some new friendships along the way!

Like many of us, Lindsay also committed to quitting an unhealthy habit. I asked her a few questions about her experience and here's what she had to say:

What were your fitness goals at the start of the challenge?
The biggest goal I had at the beginning of the challenge was to stop drinking gourmet coffees like Starbucks or Biggby. I also wanted to be more consistent and increase the amount of water I was drinking daily.


In what way did the challenge help you reach your goals?
The challenge helped me reach my goal of not drinking any gourmet coffees because I did not want to let my team down. Everyone on my team did great during the challenge and I did not want to ruin their hard work by me being selfish and giving in to my own weakness. I knew I was accountable to nine other people on my team and some of them were giving up a bad habit as well, so I wanted to stay strong as their leader and show them that we could all stick together and accomplish our goals.


What kinds of changes did you make and what results did you see?
I participated in a few more fitness events this year than I have in the past. This was a great experience because most of those events I did with fellow Baudvillians. I built new relationships with people I don't normally interact with and it built stronger relationships between the people I am already friends with.

After giving up coffee for 10 weeks I no longer crave it every day, which is a huge plus in my book. Now I just treat myself to one every couple of weeks, which is a gigantic improvement in my health and also my pocket book.


Now that the challenge is over, what do you feel are the long term benefits?
I am a lot more conscious about the amount of water that I drink every day. I can feel it in my body if I have not had enough water each day. This is a great benefit because water is such an important part of staying healthy and helping with weight loss. I did not have a lot of weight loss during the challenge, but I learned a lot about my body and how it reacts to different foods and activities. I am excited about applying all of these things that I learned to help achieve my weight loss goals. 


What advice do you have for others who want to make healthy changes?
Make a goal! Once you have a big goal, set that aside and make a game plan for yourself every week. If every week is still too much for you to wrap your mind around, just make a game plan for yourself every day. If you accomplish your goals every day, before you know it you will be achieving the large goal you started out with. Start small and work toward large things. If you start too big or set too high of a goal, you might get discouraged. Set a goal that will still stretch you and make you work hard for it.
--------------------------
Lindsay has been sharing her brilliant smile and can-do attitude with the 'ville for more than seven years. Serving as Lead Engraver, she makes sure that when we promise engraved & shipped same day we can deliver. Fueled these days by good ol' H20, Lindsay works with a team of dedicated individuals who make your personalized items look outta sight every time!