Office Peep Creep. You may have heard of something called a cube crawl—an office potluck in which each cube dweller hosts a different dish, and participants travel from cube to cube noshing and networking with their coworkers. Well, I had a dream of something bigger. Involving Peeps. And so I challenged all of my peers to create a peep concoction (preferably edible!) to be presented and voted on today. We had a great turnout with tons of creative ideas! Here are some of my favorites (and you can see them all on our Facebook page):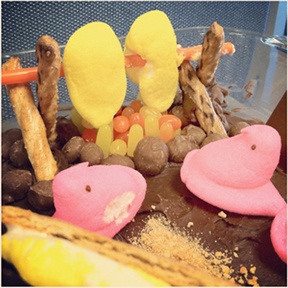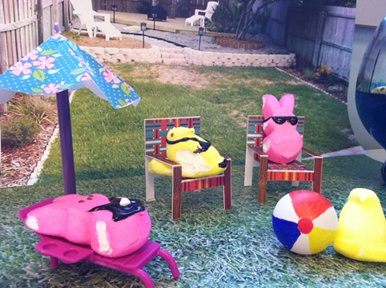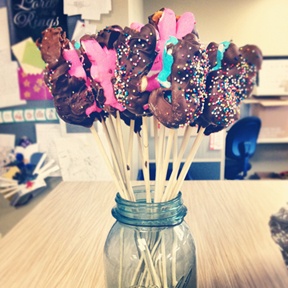 Katherine's "Making Smores" April's "Summertime with my Peeps" Sarah's (super delicious) "Peep Pops"
April Fool's Day Gags. I am not much of a practical jokester; but a little trick we played on our customers on April Fool's Day was the biggest brouhaha we've had in the creative suite in quite a while. What a blast! Want to see what we did? Click here. (If nothing else, we definitely amused ourselves—and that's OK, too!)

Grammar Girl. Being a writer, I am supposed to be intimate with all the ins and outs of grammar, punctuation, and word usage. Don't tell anyone; but I actually don't know everything. But Grammar Girl does and she has saved me from many a syntax snafu. If you lie awake at night wondering if you are actually laying or lying, you can sleep soundly evermore with this useful explanation.

SuperTracker. As the head of the Bod Squad (that's Baudville's internal health and wellness team), I'm responsible for finding useful information to help our staff reach their fitness goals. We're about to embark on our next challenge, and I've been doing my best to set a good example (never mind that Peep Contest thing!). So, for the past couple of weeks I've been using the USDA's SuperTracker to record my food intake and physical activities. It's VERY enlightening! Give it a try here.

I Rock Today Stickers. Since I was a little girl, I've been accused of being a show off. Stealing the scene at my older sister's slumber parties, sporting audacious shoes, loudly proclaiming my own awesomeness in the void of others' compliments…guilty! Thank goodness we designed these new stickers. Now someone else can toot my horn so I don't have to! In all seriousness, if done in moderation, letting people take pride in their accomplishments can be really motivating. I Rock Today stickers are a great, casual way to recognize when they do a great job—and then they can tell the rest of the world!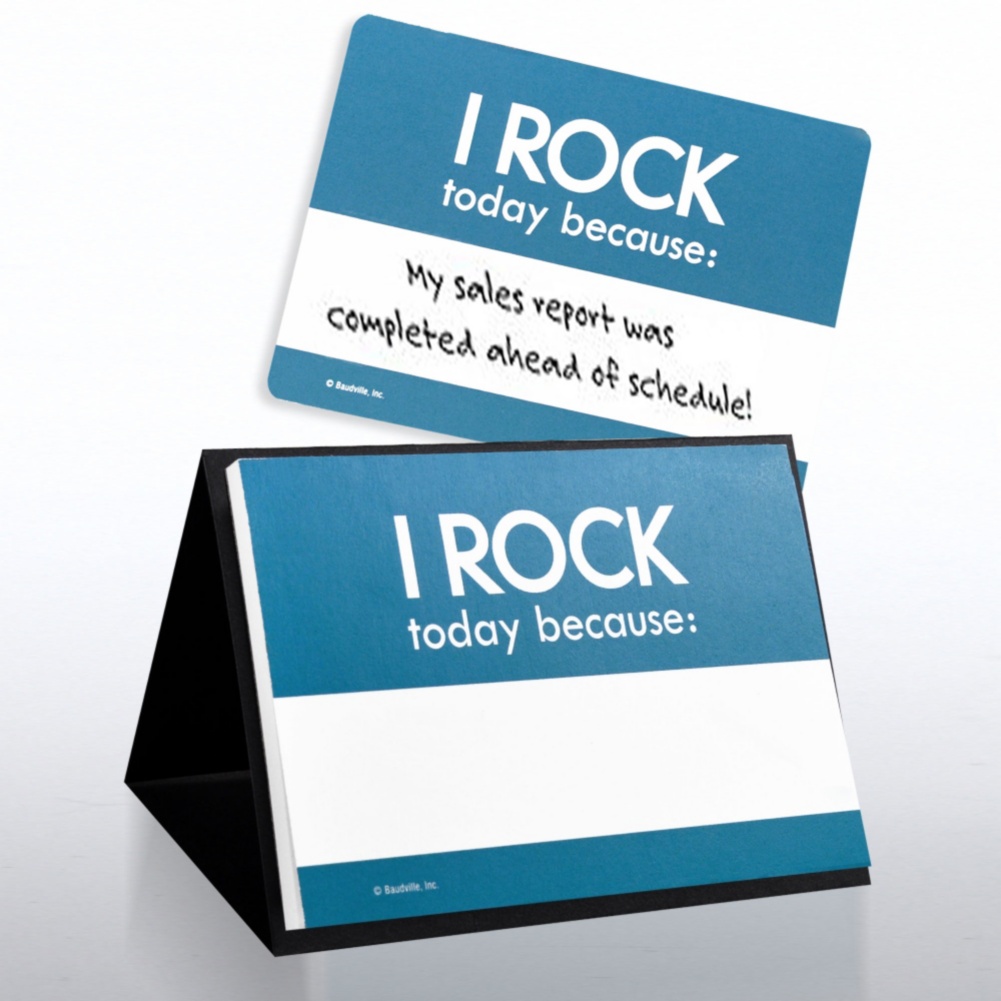 --------------------------

Allison is a self-proclaimed Copywriting Diva and has the certificate to prove it! She's been writing for Baudville for three years and has worked in a variety of business settings for more than 18 years. Before becoming a professional writer 11 years ago, Allison worked as a department manager where she used Baudville products to motivate her team. She's what we call a true believer!