Wow, I don't know about you, but this week flew by for me! I finally sat down to think about this post and the first thing that came to my mind was how obsessed I am with the color red right now and I literally want to eat, drink, wear and give RED. So, in light of that, here are some of my favorite red hot items for the week.

1. Red Velvet Waffles with Cream Cheese Frosting. I have never even seen these first hand. I have not been to the restaurant that serves these. I was just innocently watching one of my favorite shows, The Best Thing I Ever Ate, on the Food Network and my life changed forever. I just about flew through my TV to try and take a bite of these magnificent looking waffles. Then ironically, my friend (who lives by this restaurant in California), took a picture of them and posted it on Facebook like the next day. I have NOT stopped thinking about them and I am about to get on a plane to get them. YUMMY!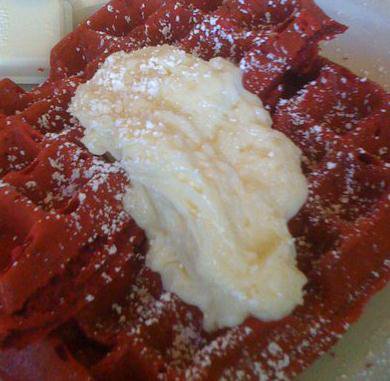 2. Sweet Treats. Last Friday for Employee Appreciation Day, these Sweet Treats were one of the goodies in our bag and honestly, I forgot how much I love red jelly beans. They really hit the spot. You should definitely get a stash of them to give out to your employees and let them know how awesome they are!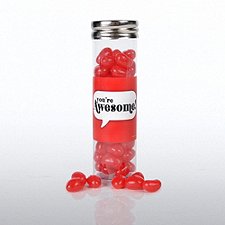 3. Red Exotic Heel Shoes. So, I went to a wedding last weekend and was so tempted to buy these shoes to go with my dress. I know you don't know me, but I am so not a heel kind of gal and yet I still think about them daily and it's taking every ounce of my being not to buy them. Do you have your eye on something right now that you know you shouldn't buy but can't stop thinking about? It's so hard!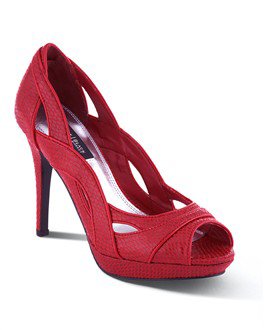 4. Funny eCards. I am thoroughly addicted to Pinterest and one of the type of pins that is constantly floating around are these hilarious ecards. I just love them because they make me LAUGH OUT LOUD and are usually so true it hurts. This one especially, I always find myself in this situation... why am I always so hungry?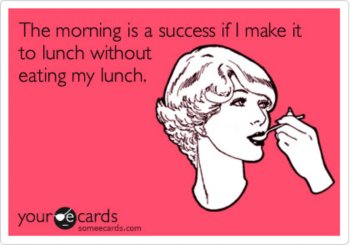 5. Employee Appreciation Day T-Shirt. We had a great day last Friday celebrating Employee Appreciation Day, and another one of my favorite gifts in the goodie bag was the t-shirt that everyone received. Who doesn't love a good t-shirt with a fun saying on it?
Well, that's it for me - I hope you had a great week and wish you a wonderful weekend! Don't forget Spring Forward!!
------------------------
Kimberly is the Baudville Website Manager and star of our online product videos. She applies her knowledge of the web to create the ultimate online experience for Baudville customers.