Well it's Friday again! And I don't know about you but I have been sooo busy this week with school and work. So, I am really excited that I get a chance to share with you what I found to be pretty awesome this week.

1. Pinterest Contest Entries: We have been receiving "Baudville Employee Appreciation Day Gifts" Pinterest boards from you guys all week! I've been checking them out and can't wait to announce a winner on Thursday. Remember you can still create a board and enter by Sunday, February 19. Check out Cori's "Employee Appreciation Day Gifts Pinterest Contest Begins!" post for more information.

2. Baudville ePraise: Since the launch of the new ePraise functionalities, I have received some great ePraises from my co-workers. I feel so special when I open up my Outlook and there in my inbox is a nice note of recognition. Make someone you know feel appreciated this week by sending them an ePraise.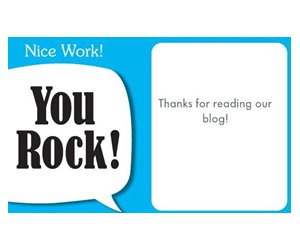 3.
Marble Magnets:
I actually made these a couple weekends ago and have them hanging on my refrigerator at home. They are so easy to make and are perfect for embellishing your dull cubicle or office. You can use any paper that you would like in order to create a personalized magnet.
4. Free Office Compliments: Print this
notice of free compliments
and post it in a gathering area at your work. Let employees tear off the compliments at the bottom in order to appreciate other co-workers.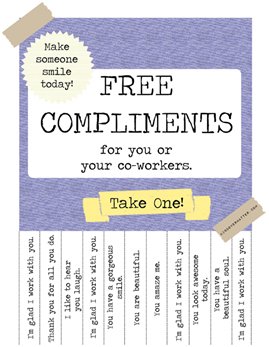 5. Paczkis for Fat Tuesday: Paczkis are Polish pastries that are eaten on Fat Tuesday, right before Ash Wednesday. Although I normally don't give up anything for Lent, I love to go out and pick up a box of paczkis for my friends and me to enjoy.
Make your own Paczkis
and bring them to work with you on Tuesday (or just buy them like me).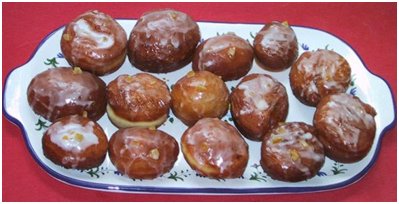 ----------------------------------------
Kendra is the newest Baudvillian. She is currently an advertising intellectual at Grand Valley State University, and is ecstatic about the change of atmosphere as Baudville's web marketing intern. Watch out because this young professional just touched down at Baudville.