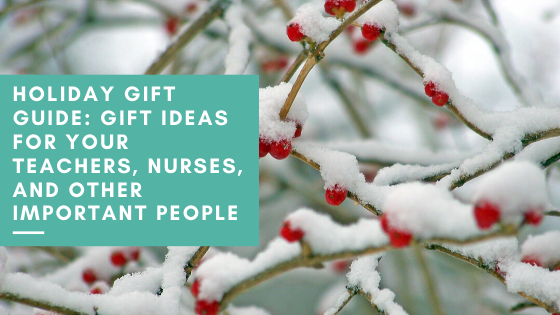 With the season of giving in full swing, it's important to show your appreciation to all of those that make a difference in your life. That's why we've created the ultimate holiday gift guide for special people like teachers, nurses, and anyone else you shouldn't forget on your list!
This planter kit lets you grow your plant right in the bag! Everything you need to grow your plant is included in the kit!
Our most popular holiday gift, this 13 oz. mug's warm sentiments will cheer up anyone, even the Grinch!
This sweet treat is also a keepsake ornament. Once the jelly beans are gone, fill it with your favorite memories and hang it on your tree!
Give a little indulgence with this safe-to-eat cookie dough pop!
Keep drinks hot or cold for up to 2-3 hours with this stylish 20 oz. travel mug.
Our most popular appreciation gift, now with a holiday sentiment! Includes everything to grow a festive plant!
This sweet treat is a hand-made delight, made with red velvet cake, dipped in vanilla buttercream, and topped with holiday sprinkles!
A classic ornament is a favorite way to show a little appreciation this holiday season.
This rustic-chic ornament is made to look like it was sliced from a tree, making it the final touch to any tree! Personalize it to make it even more unique!
Perfect for playing holiday tunes, this speaker has up to 8 hours of playback time and a working range of 33 feet.
Looking for more festive ideas and holiday office cheer? Visit our Holiday Hub!