Veterans Day is a day to honor those who have served in the U.S. Armed Forces. Do you have Veterans in your work place? If so and you are working on 11/11, be sure to celebrate those employees! Team Shirts™ are a great way to show your patriotic pride as an organization with a patriotic message and company logo.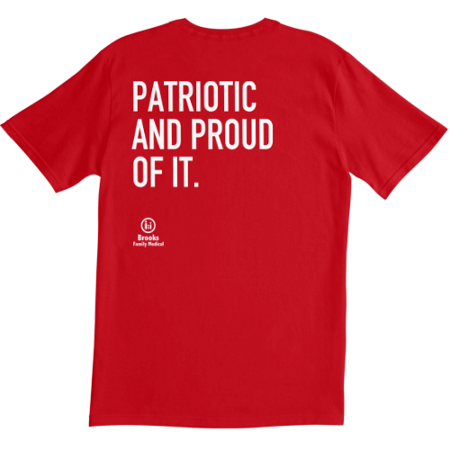 Fun Facts - Did you know?
• November 11th, 2014 will mark the 95th celebration of Veterans Day.

• Veterans Day commemorates the ending of World War I fighting: the 11th hour of the 11th day of the 11th month.

• 660,773 Veterans live in the state of Michigan. Click here to see how many veterans live in your state!

• 23.2 Million Veterans in the US as of 2012.

• In 1954, President Eisenhower officially changed the name of the holiday from Armistice Day to Veterans Day.

• You can recognize Veterans with patriotic products from Baudville!
• You can also volunteer your time at a local Veterans Day parade, or at the local VFW.
---
Jenny became a Baudvillian in 2013 and started out as a member of our sales team. She seemed to have a creative knack for Marketing and joined ranks with Krista in 2014 as Baudville's second Web Marketing Coordinator. She loves our products and probably owns every piece of drinkware we have to offer! Equipped with great knowledge of our customers and products, she's excited to help make your web experience even better!