Working for Baudville comes with its perks – free product, for example. Well, one of those free products, our I Radiate Pure Awesome Tote Bag has happened to become my six-month-old son's diaper bag (because what six-month-old happy boy doesn't radiate pure awesome?!). About a month ago, one of the other daycare moms noticed the tote bag and requested one for her upcoming business trip…to AFRICA! Of course I said "sure thing!"
She works for a global non-profit organization, Bethany Christian Services, which is dedicated to caring for orphans and vulnerable children on five continents. During her time in Africa she would be spending time in Ghana and Ethiopia training social workers, administrators, nannies, and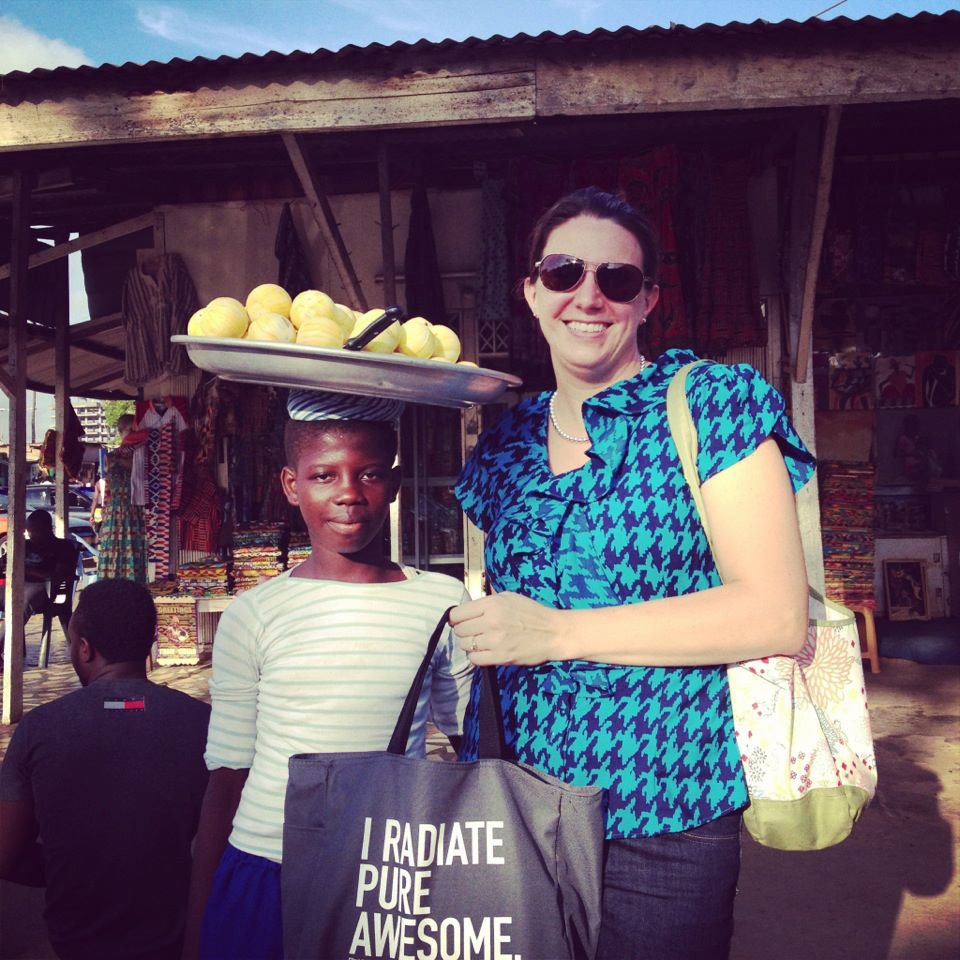 directors working in the local orphanages. You can learn more about her mission by following her journey through her personal blog here: http://sahzu.wordpress.com/

As I read her daily updates, it was clear to me that she was embodying the spirit of radiating pure awesome – all the way across the globe! Through her work she is using her talents and passion to bring a voice to a part of the world many of us never think of, let alone travel to. Her words are full of life and cry out for all of us to find our "awesome" in the world and let it radiate, as far as it will go…
So what are you doing to radiate your pure awesomeness? You may be lucky enough to work in the field of your passion. If not, try this: find your passion and volunteer, write, create, paint, build, help, talk, run, play, mentor, coach, listen, engage. Do it. Do it now. I, Ghanapromise you will not regret it.
------------------------------------------------------------------
As a team member since 2005, Falon has worn just about every hat the 'ville has to offer. She's seen both sides of working life — as an employee and as a manager — so if it sounds like she knows what she's talking about, we're pretty sure that's why. When she's not juggling between the IDville and Baudville brands, she's been known to whip up a mean diorama - just like that!