We are advocates of celebrating new hires, however we have never given much insight on what to do when someone leaves the company. We recently had one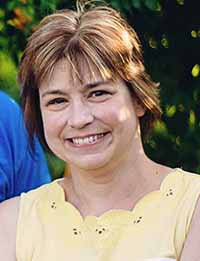 of our most charasmatic employees leave the 'ville and couldn't let her leave without throwing her a little shindig! Readers, meet Brenda: she wanted to share with you what her and her fellow team members did to celebrate their manager's last day!
You don't really celebrate people leaving the company, because after all, it's your company they are leaving. But you do want to celebrate the person's contribution to your work experience and to find some way to say Thank You for everything they did, and, of course, wish them good luck.
We had one of our Inbound Team members, who has been here many years, tell us she is moving on, so we threw her a TIGER DAY party on her last day as she is a HUGE Detroit Tiger's fan. We decorated her desk with Tiger's balloons and different logo products, plus we had a cake and hot dogs for everyone.

Yes, you can sign the card that wishes her well, but we wanted to do more than that for this person—and I know she appreciated it very much. How do you think you will be celebrated when you move on to your next job? Too often, it is not a positive experience. But, why not make it a fun, team-building experience for everyone? It's an opportunity to celebrate change, which for many people is very hard to do.

Our team all donated time, money, and energy to make the day great for her and all of us, even though there were some tears. But as Tom Hanks said, "There's no crying in baseball!"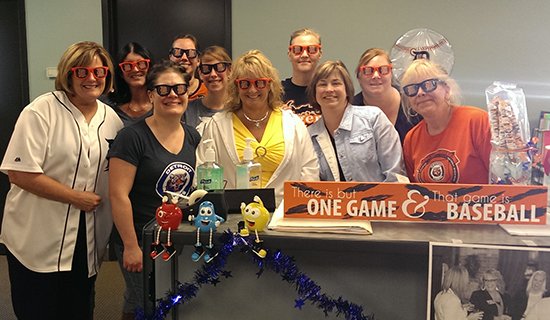 --------------------------

Krista is the 'ville's Web Marketing Coordinator. She came to us in 2012 as part of our stellar Sales team.
Using her experience with Baudville customers, she helps create an online experience we're sure you will enjoy! Being the chatterbox she is, she truly misses talking with all of you so don't be shy and drop her a line!