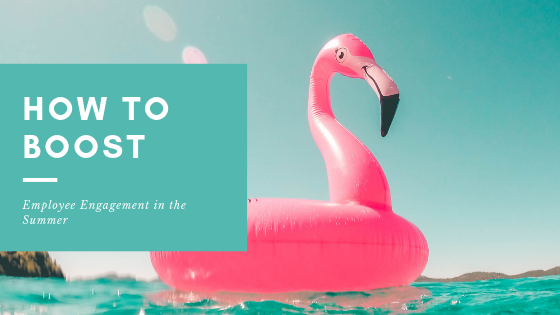 How to Boost Employee Engagement in the Summer
Warm weather. Bright sunshine. Planned vacations. Summer is great! Going into work during that season… not so much. With employees itching to enjoy the sun and take time to relax, how do you keep them focused and engaged during the summer months?
Here are four ways to boost employee engagement in the summer and help keep the office from being a drag.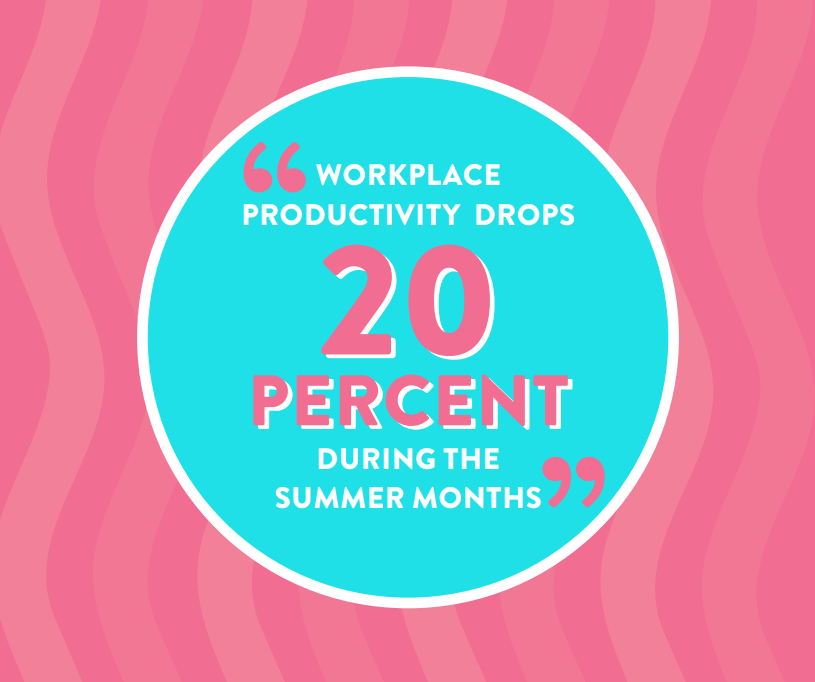 Offer Office Summer Hours
Though flexible hours are a good idea year-round, they're especially great for the summer. 6Q notes that this is one way to boost employee engagement. It allows companies to offer a healthier work-life balance.
"77% of Millennials say that flexible work hours would make the workplace more productive for people their age." (The Muse). A more productive staff is good news for any company.
At the Baudville office, qualified employees are able take part in summer hours where participating employees can take every other Friday off. Managers work with team members to make sure staff's Fridays are alternated.
Create an Office Summer Wellness Program
Putting your staff's health and wellness as a top priority is not only beneficial on an employee level, but it's also beneficial for the company. Kickstarting a wellness program will help employees focus on their health (both mental and physical).
Forbes suggests fun on-site activities as part of a good wellness program to keep your employees from getting sick and keeping them engaged.
You can find a (beach) bag worth of summer activity ideas to include in your program in our Employee Engagement Guide: Summer Edition.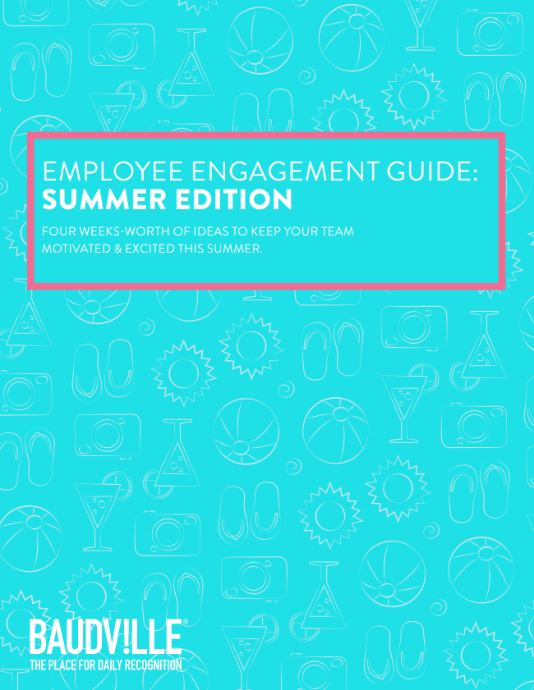 Refresh Your Employee Training Programs
Summer is often the slow season for a company as well (unless you're in the wedding and event industry), but that's beside the point. Well you encourage to employees to work on themselves, it's a good time to work on internal processes.
Refresh current training programs to better fit the needs of employees. Grow or create programs around professional development for different job roles. Allow employees to further their education in classes, courses, or seminars during the summer that enhance their skills.
Recognize. Recognize. Recognize.
A little recognition always does a company some good, and a little goes a long way. From big wins to small wins, there's always something worth celebrating in the office. Recognize your team with private praise through an ePraise ecard, or shout it out with an occasion-appropriate gift that is handed to the recipient in front of the team.
In a SHRM article, Shelisa Gautreaux said this about recognition:
"At the end of the day, people respond to being appreciated."
She is so right!
Here are some of our favorite ways to award employees for a job well done:
Follow our blog for more #WORKHAPPY ideas & inspiration!