Here at the 'ville, we are currently in the throes of a 10-week fitness challenge. Are you wondering what this health and wellness challenge is about and how you can you initiate one at your workplace? Here are some tips to get you started:

Decide what you want to focus on. The main focus of our challenge is activity – getting people moving and energized. We earn one point for every minute of exercise; plus, we get bonus points for other activities, like drinking adequate water every day, giving back to the community, attending health-related learning sessions, entering a sports event or marathon, and quitting a bad habit. A well-rounded program that incorporates exercise, healthy eating, and stress management will be the most successful.

Invite and survey participants. We held informational meetings to explain the program and encourage participation, and we also handed out a survey that asked participants to list their wellness goals and rate their current health, activity, and motivation levels. On the surveys we also asked for team captain volunteers.

Choose captains and build teams. We used the surveys to create equitable teams, doing our best to find a mix of participants without any team having an obvious advantage. We also assembled the teams with participants from different departments, giving people who don't normally cross paths the chance to get to know each other better. What a great way to build company-wide camaraderie!

And, finally, for the captains, we tried to pick energetic people who would be able to keep their teams strong and on target.

Get your game on. To get everyone excited about the challenge, we had t-shirts printed with fun sayings.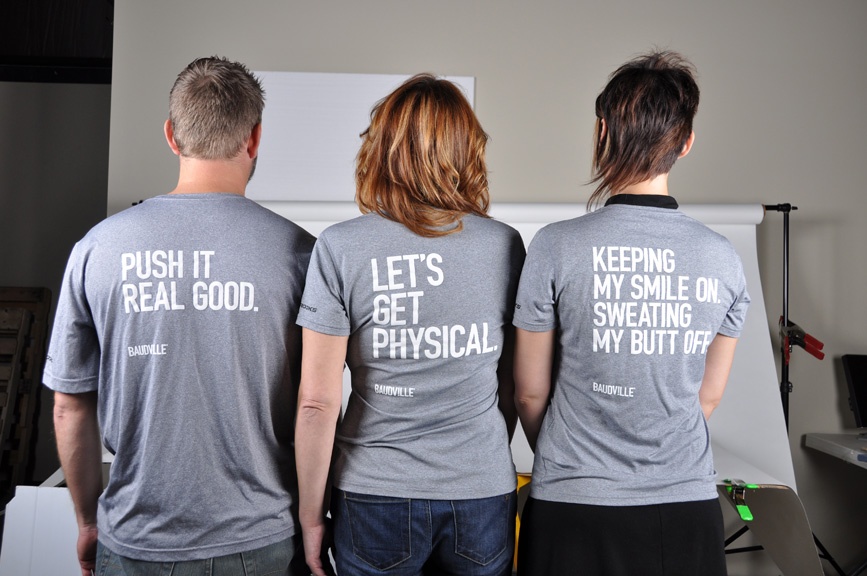 We wear them here at the 'ville on casual days and whenever we take part in local fitness events, like the 5/3 River Bank Run.

We also energize the participants with updates on the teams' point totals. A little healthy competition is great for driving team members to do what it takes to be in that number one slot.

Motivate, motivate, motivate. While 10 weeks is a reasonable time frame – enough time to see results, without dragging it out too long – there is a lot of potential to lose steam. Truth is, I could use a kick in the pants myself right now. Somehow, this past week I accrued zero activity points. Like the tree sloths of South America, I may have actually grown moss on my back!

Losing momentum can happen; but a little rallying with my team will be all I need to get back on track!

Keep it up. We have about two weeks left in our challenge; but what happens after that? The purpose of the challenge is to try to raise awareness about ongoing healthy behavior and create the framework for lasting lifestyle changes.

We've had some major success stories already, and that progress alone can be enough to maintain our determination and give others the encouragement they need to step it up and keep it up. I'm really excited about the achievements I've seen so far!
Have you had a health & wellness challenge at your workplace? We'd love for you to tell us about it in the comments section!