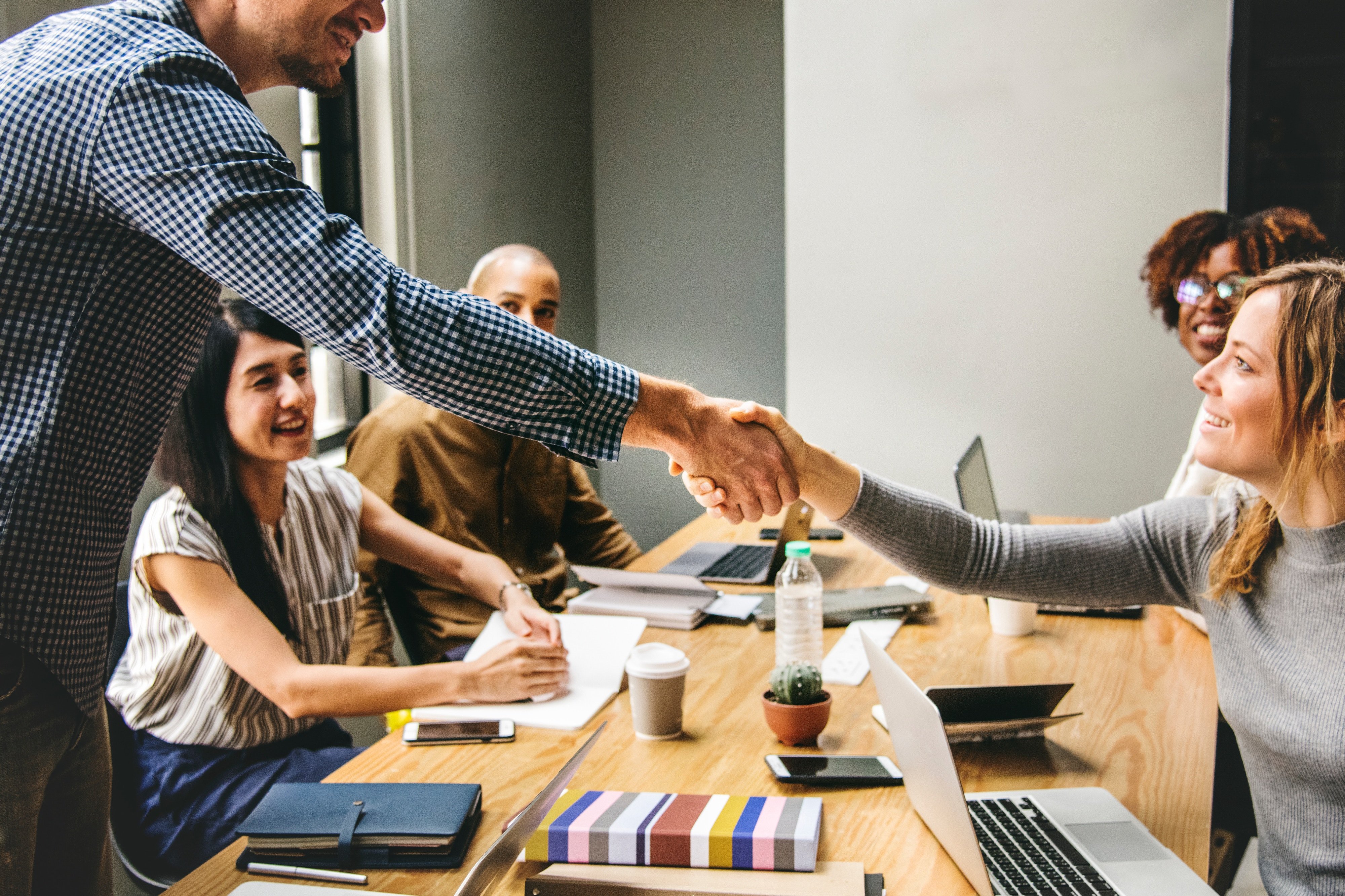 What is a recruiting army? We're so glad you asked! A recruiting army is a group or people that goes forth and seeks new talent for your brand. Little hint: you don't have to be in HR to be part of the army!
A recruiting army is one of the most important tools for growing a business because they are essentially the people that root and cheer you on! Anyone within your company can be part of your recruiting army. In fact, they already are. It's just a matter of discovering their potential as a culture solider.
We've compiled a few key tips on how to create a recruiting army within your company and ultimately help your onboarding process.
How to Get Your Employees to Do the Recruiting For You
Build a Company Culture People Flock To
Steve Martin once said, "be so good they can't ignore you." Genius! Though he probably was referring to his acting career and used this as encouragement when auditioning for roles, the same thought can be applied to the business world when referring to building your recruiting army. Be so good they can't ignore you.
A good start to building your recruiting army is to have a good company culture. Your company culture is important. If you're not sure what that is, let's go back to the basics and read our What Does Company Culture Really Mean blog post first.
A good company culture is something employees are actively search for. People can't ignore you! So much so that companies with a strong company culture are seeing their cost per new hire be cut in half, according to cultureiQ.
Being actively sought after also lends in the hiring process. Like-minded people that agree with your clear core values will more likely apply over a candidate who isn't like-minded. So essentially having a strong company culture allows you to reflect a positive reputation that entices well fit candidates to consider your brand as something they want to be a part of.
Employees Are (or Should Be) Your Biggest Fans
If you have a rockin' company culture, people will also naturally want to be an advocate for your brand. That means your current rockstars set out to find more rockstars!
When employees feel good about their work environment, they want to shout it from the rooftops!
Your staff's voices matter. Potential candidates love to hear from current and past employees on their experiences, so they can know what to expect. This might be why Glassdoor is a top job search tool. You can say you have a good company culture on your website, but it's your employees are the ones that authenticate that.
Encourage your employees to give honest feedback on recruiting sites and be vocal about work.
Employee Referrals - as Good as Gold
Lean on your already strong group of loyal brand lovers (aka your employees if that wasn't obvious enough) to help recruit.
Treat employee referrals as gold! An employee most likely wouldn't put their own reputation on the line for a potential candidate if they didn't think it would work out. Solidify this with employee incentives such as 90 day and year benchmark bonuses.
A good employee is invaluable, and a sense of established trust is there for both you and the candidate when they're a referral. You trust your current employee to give a good recommendation and your candidate trusts that your company was too a good recommendation.
It ties back to company culture and being noticed as a brand. You're a company that is filled with great employees. Those great employees network with other great talent within the industry. As they talk and network, that great talent becomes interested in your company and asks your great employee what it's like to work there. Your great employee is so great that they advocate for your brand and encourage the great talent to apply and offer them a referral. Because of the trust that is instilled between all parties, all the interactions tend to be positive, even if that candidate doesn't get hired.
Get Social
Turn your recruiting army to social media – it's a powerful tool! Encourage employees to share job postings on their personal accounts with the hopes of reaching a larger audience and potentially gaining an employee referral (cause it's as good as GOLD).
Also humanize your social presence. Your brand is an extension of the people that work at your company so highlight them! Create company policies that allow your employees to feel comfortable with posting their daily grind on their personal channels. Be sure the strict policies and guidelines are in place to make sure all bases are covered.
Create a hashtag that employees can use to post about what's going on with your company. This is great to promote at company events like picnics and holidays! Our social team set up #BaudvilleLife for us to show off our space and all the Baudville happenings!
Like to read? Follow our blog and stay up to date on our latest content.