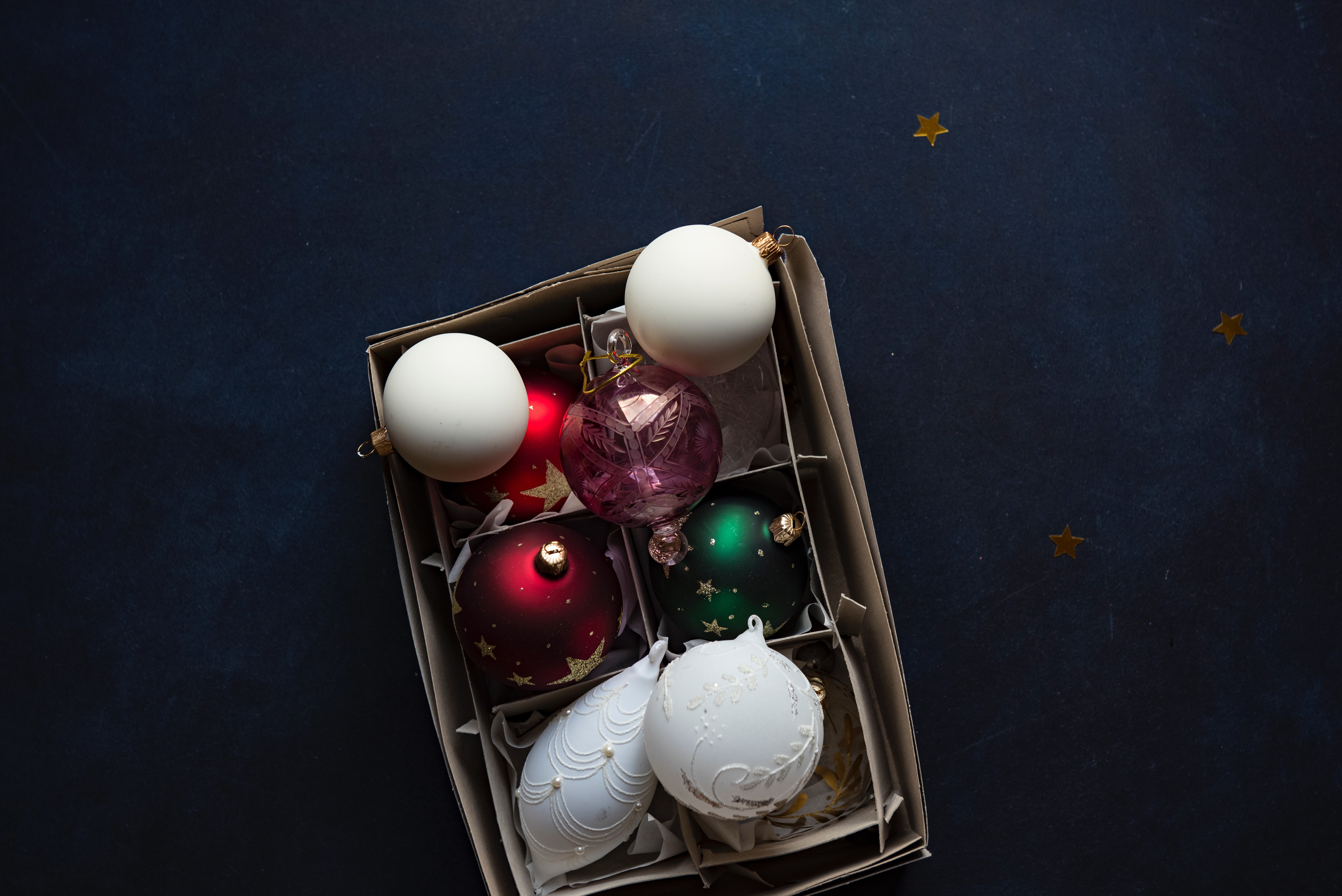 If you love the holidays as much as I do, then you'll want to surround yourself with cheerful festivity 24/7. Currently, your home is full-on decorated looking like the inside of Hobby Lobby in October, Spotify's Christmas Classics playlist is on repeat, and your car is only sporting the 'Tis the Season scent from Bath & Body Works.
So of course, you want to decorate your desk space for the holidays! Here are some ideas on how.
How to Decorate Your Desk for the Holidays
Be Mindful
Before we can get into all the jolly fun, it is important to note that you should be mindful of your fellow co-workers. Just because you love the holidays SO MUCH, doesn't necessarily mean they do. With that in mind you still have the freedom to decorate but make sure it's in your space.
It's also important that you are aware of any policies your company has in place that give guidelines on desk décor. We like to have fun, but let's not break any of the office rules.
One more reminder, I'm all about color-changing light shows synced to Rudolph the Red Nose Reindeer, but it's probably best to keep that at home. Work still needs to be done and decorations that are distracting aren't the way to go.
Now let's get into some decorating fun!
Target Holiday Décor That is Cute as Hell
Let's be real. Target has everything you need to make your desk festive and bright! Their value section is off the charts and their holiday collections kill it every time. Here are four things you can literally go get right now on your lunch break to decorate your office space with.
Full-on Holiday Scenes
Go all out with your holiday décor and create a one of a kind magical winter scene! Theme it to your favorite Christmas movie or your favorite holiday activity! You do you. It's your desk, so express your holiday s(ELF)!
One of our graphic designers wanted to bring a little warmth to his desk last year and transformed his computer into a fireplace up to Santa's standards. It's so realistic, I almost roasted chestnuts on it!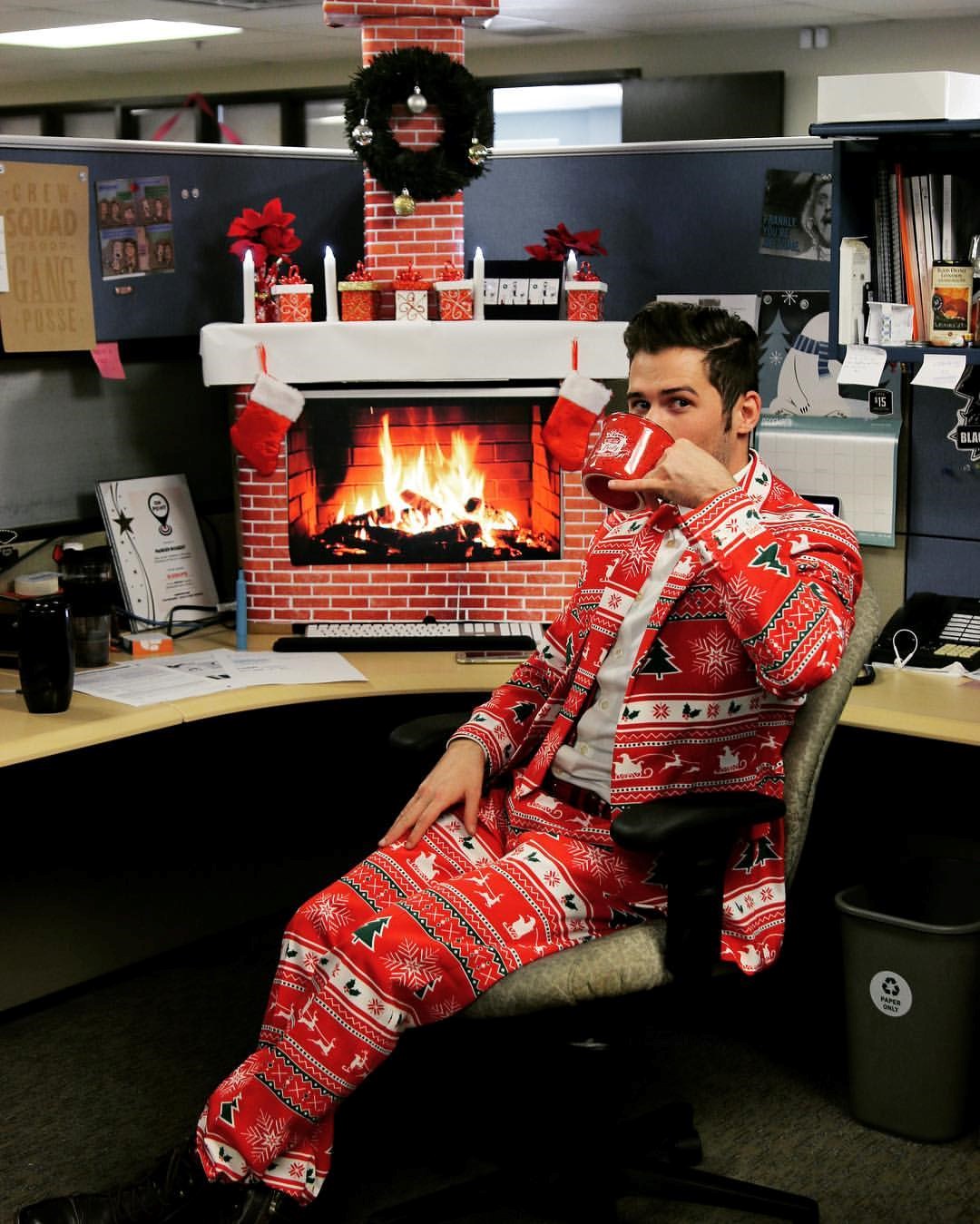 Pin-worthy DIY Desk Décor
Sometimes it's more fun to create your own decorations. Here are some pin-worthy ideas that you can create yourself.
DIY Bottle Brush Snow Globes
All you need are some mini bottle brush trees, mason jars, faux snow, and some glue! Find the tutorial here.
DIY Twinkle Light Canvas Art
This craft is a little bit more advanced, but don't let that discourage you to try! You'll need an 8x10 canvas, paint (one color of your choice), vinyl, vinyl transfer tape, fairy lights, and a cutting machine. Get the tutorial here.
DIY Felt Garland
This garland is a great way to add a pop of color! The only supplies you need are twine and assorted felt! Learn how to make it here.
Teamwork Makes the Holiday Dream Work
Really get into the spirit with some friendly festive competition! Each department decorates their space, competing with the other departments for the best holiday décor.
Go ahead and make your shared space into Santa's workshop. Or bring a winter wonderland to life! What once were your cubicles, now are rows of gingerbread houses.
Hand out fun prizes, like this hot chocolate and cozy campfire mug gift set to the team that wins!
The Bare Minimum
Holiday decorating really isn't your thing. That's fine. I get it. But if you celebrate the holidays at least get yourself a dang mini Christmas tree to put on your desk. Don't be a Scrooge or a Grinch or a Cotton Headed Ninny Muggin and not embrace the joy of the season.
If even a tree is too much, what about posting Holiday Print-n-Post Recognition and spreading some cheer with your co-workers? Yea, I think that's a solid choice.
Keep spreading the holiday cheer. Download our gift guide and to see holiday products that are perfect for anyone on your list.