There's no better time to take a look at your organization's charitable contributions than National Charity Day! Whether you organize a Toys for Tots drive during the holidays, or your team partners with Habitat for Humanity to build a home in your community, a spirit of philanthropy is never EVER a bad investment.
More and more businesses look to partner with charitable organizations to make a difference in their community, and a recent poll shows that millennials and job-seekers see that as a huge plus. In fact, nearly two-thirds of people between the ages of 18 and 34 are more likely to want to work for a company that gave to charity than ones who hoard their money like Mr. Scrooge. Here are three tips to help your business make a difference!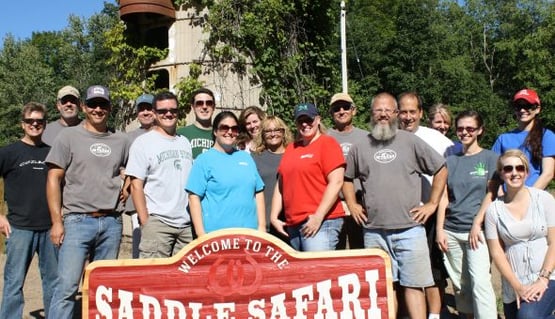 Choose Wisely: No matter how much you may want to, it's impossible to give to every worthy cause. Try to find a charity that lines up with your company's mission. For instance, if your dental practice is looking for a way to give back, consider donating to a non-profit that provides dental care to those in third world countries or in impoverished areas of the U.S!
Don't Just Donate Cash: Donating monetary resources is almost always helpful when giving back. But never underestimate the power of your time! Show your community how much you care by sweating a little! Take some time out of your work day and help serve food at a soup kitchen, or help build a new playground at the local park. Don't be afraid to get your hands dirty and really make a difference!
Be Creative: Can't quite seem to find an organization that aligns well with your companies values? Make your own! Establish a committee within your organization that meets regularly to seek out service projects and volunteer opportunities that are a good fit for your team. At Baudville, we are pretty unabashed about our love for helping children. So several years ago, we created a one-of-a-kind equestrian trail for kids with disabilities and we had a blast!
Interested in learning how we donate our time and resources here at Baudville? Check out Baudville's Helping Hand!