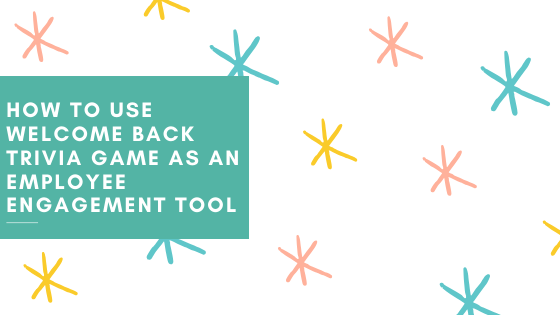 As your community starts to re-open, and your team starts to come back together, we thought it would be beneficial to have a team activity made specifically for you to re-acquaint yourselves again.
Enjoy!
How to Re-Engage Employees As They Come Back to the Office with Fun Trivia
It's been days, weeks, months since your team has been back together in the same space. This is exciting! Maybe you're like us and you're slowly working on an in-office schedule to transition back from a WFH cadence. People have most likely changed at least a little. Someone grew a beard, another discovered they actually don't like boxed mac and cheese. Who knows. The quarantined, pandemic life probably affected everyone differently.
So, let's get to (re)know our coworkers!
Note: this trivia game is great for teams that are still working virtually or teams that aren't hit with a pandemic too. It's a fun way to learn a little about each other and break the ice. Try doing this at your next happy hour (virtual or in-person).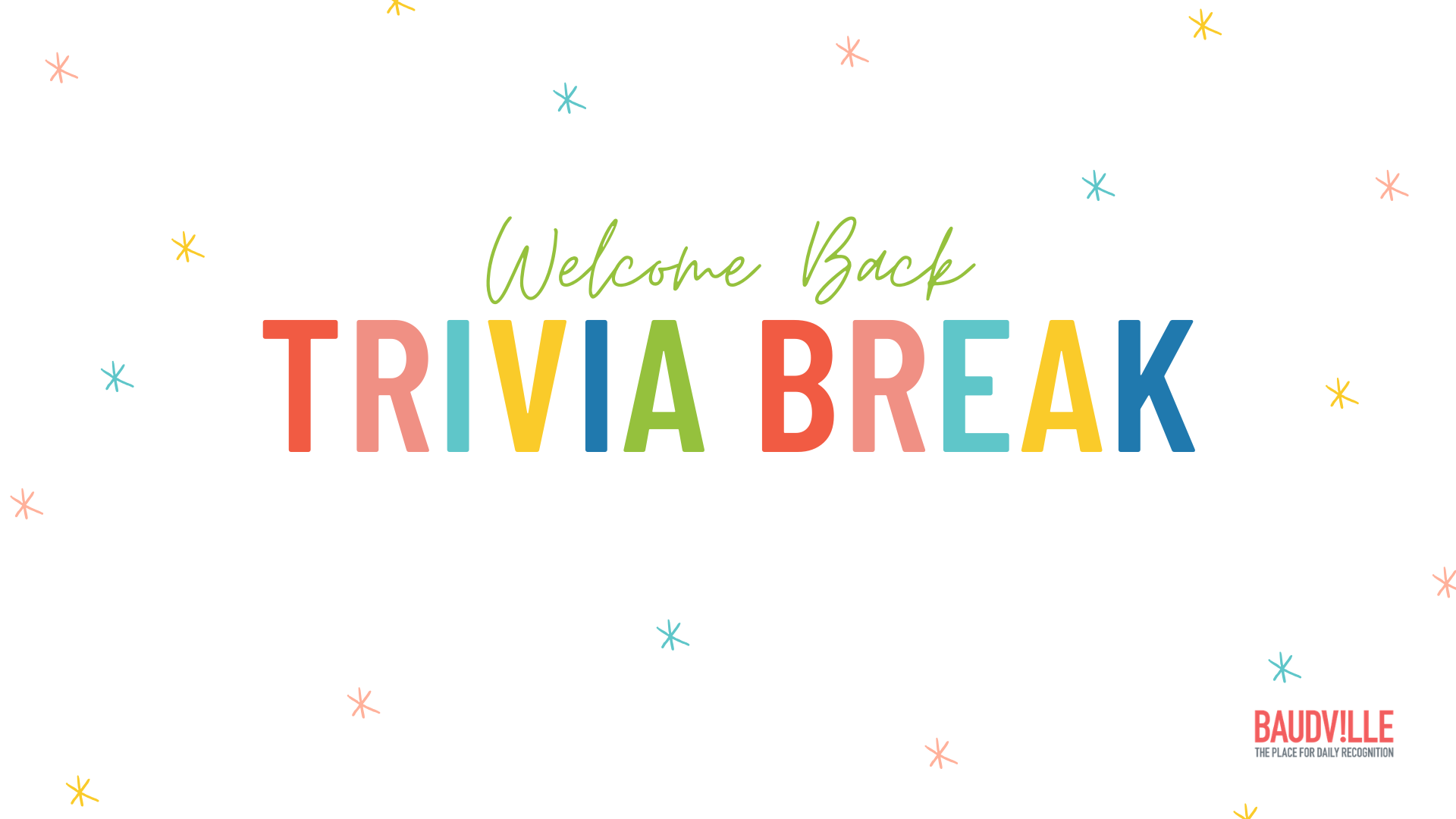 This game is SUPER simple. Download the above trivia game and present. You can either put this on a big screen in a (large - keep that social distancing in place!) meeting room or share your screen over a video chat.
Ask the question and then wait to hear the fun, possibly surprising, and goofy answers!
Take it to another level and hand out small prizes for the best/strangest answers. Take note of the answers your team members give, they might guide you in future recognition or appreciation moments!
Looking for more fun ways to engage your work from home team? Check out our Working From Home hub for the latest resources and tools to help you manage #makingworkhappy virtually!