I just made a decision to become more engaged in LinkedIn, which may seem strange, since in the latest RecogNation I wondered if LinkedIn is really the best way to make connections. Well, I do still wonder that, but I also can't deny that without this networking tool, I would not have met some important people from places way outside of my sphere!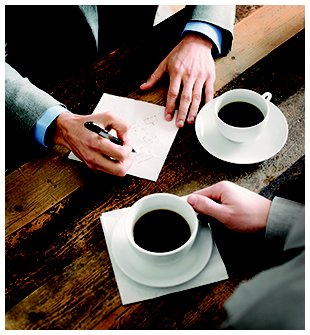 It seems like with most modernizations there are conveniences and drawbacks—and finding the right balance is always the challenge. While I try to engage with more people on a virtual level, I am also trying to push myself out of my comfort zone behind the keyboard to actually talk with people: on the phone and in person. It's terrifying every time (a sure sign that I have become dependent on hiding in my technology safe spot), but the results are always pretty astounding. Genuine conversations; real-time, in-person face time—wow, what a concept!
If you're finding yourself in the online world so much that you're becoming out of touch, I encourage you to read "Is Linking In Making Us Out of Touch?" and think about the ways you can interact on a more human level. I have to say: it's pretty refreshing!
Get Inbox Envy!
Want to be the one who gets all the cool emails? Sign up for the Baudville Blog!
--------------------------

Allison is currently living out the elaborate fantasy she described to her now-former staff and colleagues in early 2001. With a hearty dose of courage and absolutely no plan of action, she abruptly left her middle-management job to become a writer—and today she is doing just that in her role as Baudville's Senior Content Writer. She's here to tell you everything she's learned in her 20-years+ professional life, plus a lot more. She's wordy like that!