I'm one of those people who sleeps with my smartphone inches away from my head. I have a good excuse: we did away with our standard shouty alarm clock years ago in favor of waking to a chirping crickets ringtone—a lovely, graceful way to greet the day.
So, yes, I do need my phone close by for a good reason, but, honestly, I also find myself checking email, texts, and Facebook in the middle of the night or a few moments after my eyes are open in the morning. And, my smartphone travels with me to work, and stays within reach most of the day. I try to avoid electronic displays of insensitivity and restrain my use for the sake of setting some kind of acceptable norm for new hires and younger workers, but I only do OK at best.

Does this sound like you or others in your workplace: somewhere between necessary use and excessive abuse? What do you think? Are smartphones creating too much distraction in the workplace or is allowing them giving employees the freedom and micro-breaks they need to be more productive?

We explore this topic in the latest issue of RecogNation, in the article: Is SmartPhone Acceptance a Dumb Move for the Workplace? Check it out—and if you have any thoughts to share about your experiences, leave us a comment!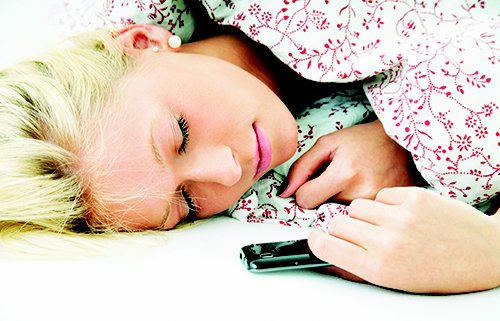 --------------------------

Allison is currently living out the elaborate fantasy she described to her now-former staff and colleagues in early 2001. With a hearty dose of courage and absolutely no plan of action, she abruptly left her middle-management job to become a writer—and today she is doing just that in her role as Baudville's Senior Content Writer. She's here to tell you everything she's learned in her 20-years+ professional life, plus a lot more. She's wordy like that!