Happy Assisted Living Week! Since its official start in 1995, senior living communities throughout the U.S. are celebrating National Assisted Living this week, September 7-13! Many are hosting cookouts, talent shows, and other activities to recognize and appreciate those professionals who work day in and day out to provide the best conditions for those living in these communities. What a fun way to celebrate being a part of their community! It also makes for a great time if you are visiting assisted living facilities.
This year's theme for Assisted Living Week is "The Magic of Music". It's said that music is good for the soul, for all ages. If you want to get involved, see if anyone in the office has musical abilities (that maybe they've kept a secret) and share that talent with the residents in one of your local communities. Or, host an event where families can come, and open up the dance floor! No matter what your age, you're never too old to dance-check out this video if you dont believe me!

And don't feel like you only have to celebrate this week: make it part of your company volunteer time. Set up monthly visits to these communities and spend time with residents. It's a great way to give back and to show seniors that they are cared about.
If you're interested in learning more about Assisted Living, be sure to visit the National Center for Assisted Living website.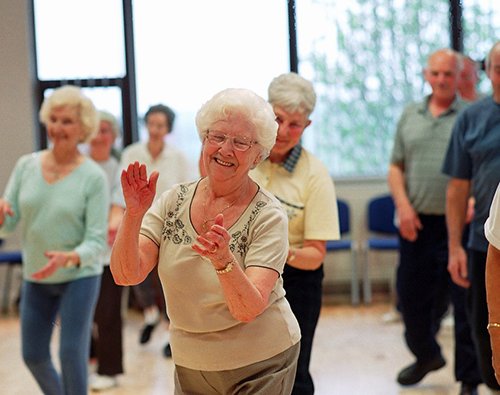 --------------------------


Jenny became a Baudvillian in 2013 and started out as a member of our sales team. She seemed to have a creative knack for Marketing and joined ranks with Krista in 2014 as Baudville's second Web Marketing Coordinator. She loves our products and probably owns every piece of drinkware we have to offer! Equipped with great knowledge of our customers and products, she's excited to help make your web experience even better!