Tomorrow is System Admin Appreciation Day! Here's how we're celebrating at the 'ville!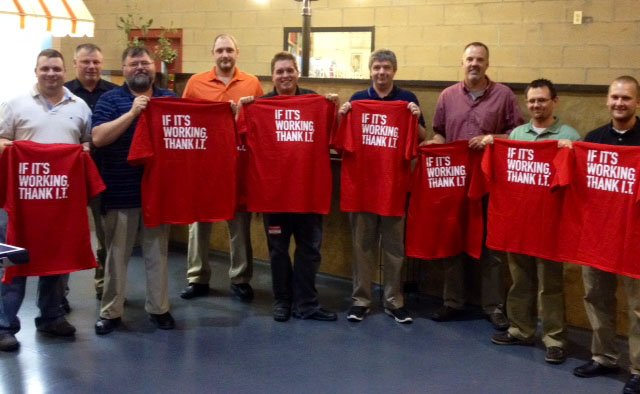 We don't know where we'd be without our team of IT gurus. Oh, wait, yes we do – we'd be banging our heads against our keyboards and crying. Thanks, IT! You ARE APPRECIATED!

See all of our Team Shirts here!

--------------------------

As a team member since 2005, Falon has worn just about every hat the 'ville has to offer. She's seen both sides of working life — as an employee and as a manager — so if it sounds like she knows what she's talking about, we're pretty sure that's why. When she's not juggling between the IDville and Baudville brands, she's been known to whip up a mean diorama - just like that!