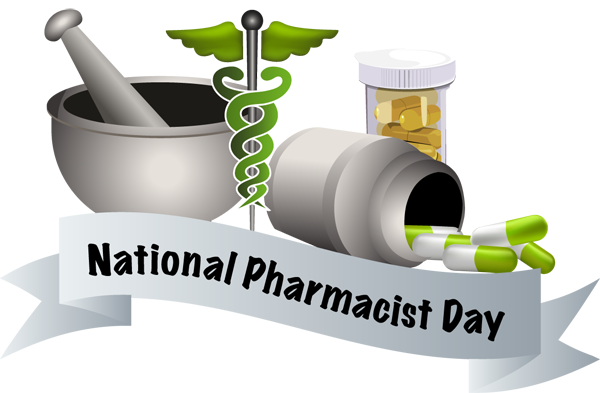 I don't know about your office or family, but the sick funk has hit hard around us! There are constantly people out sick or talking about their family members being sick. It's going around fast and furious!

We are all rushing off to the doctor's office to get a quick fix prescription to help us feel better, and who do we see after we visit the doctor? Oh yes, the pharmacist. They are the wonderful people who fill those prescriptions so we feel better fast! Right!!

You probably don't think much about them on a regular basis; you only see them when you need something or when you're at your wo
rst. Well, take time today, as it's National Pharmacist Day, to thank your pharmacists for all that they do! Even if you don't have to go today, take a moment to visit your pharmacists with a smile on your face and give them a little appreciation—it'll be a great surprise and surely make their day!

As much as we love our pharmacists, wouldn't it be better if we didn't have to see them so often? To help get you and your employees healthier, start a health and wellness program at your work today!

Here are some free tools and guides to get you started!
---
Kimberly is the Baudville Website Manager and star of our online product videos. She applies her knowledge of the web to create the ultimate online experience for Baudville customers.