Do you find that you are oftentimes busy with everyday life and time seems to fly by? How often do you find yourself saying, "I can't believe it's already (insert month here)"?
If your answer is "yes" and you have said that popular phrase more times than you can count…that leads me to my point: it's never too early to start planning for Customer Service Week. CSW is celebrated October 6-10, and right now that seems like light years away, but it really is right around the corner!
Customer Service Week is always a huge deal at the 'ville! If you have ever called and spoken to any of our amazing customer service members, you can understand why! Planning always begins early and the week-long event is always a huge success.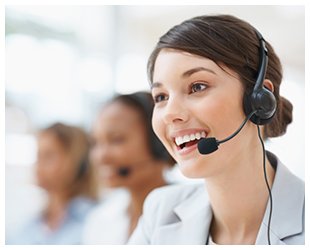 I have a few Baudville-approved tips to help you plan ahead and knock this year's Customer Service Week out of the park!
• Create a Spirit Committee that will head up all of the planning efforts. It is helpful to have a team on the job to collaborate, bounce ideas off of each other, and carry out all of the plans. Having a team dedicated to planning the event will ensure that CSW goes off without a hitch.
• Shhh…keep it a secret! Whether you are planning a week-long event or just one day jam packed with celebration, the element of surprise is all part of the fun! Keep your customer service team in the dark about the upcoming events or send out an email the day before giving a teaser for the next event, game, or gift! You can also leave gifts on their desks for them to find next morning when they arrive at the office. There is nothing like walking in to find an appreciation gift on your desk on a Monday morning!
• Give the team a gift! We have tons of gifts that are perfect for Customer Service Week. We have Smart Saying Team Shirts™ specifically designed for your customer service team. Our, My Boss… line is also a huge hit for CSW! If you are on a tight budget, write each member of your team a note on one of our Pocket Praise® cards or send the whole team personalized ePraise cards.
• Food. You can never go wrong with food! Get lunch catered in for your team, or bring in bagels/donuts as a morning treat. If you are trying to promote health and wellness at your company, instead of donuts, you could bring in smoothies for the whole team as a healthy alternative.
There will be more tips and ideas to come as Customer Service Week gets closer, but we urge you to start planning now! It is important to let your customer service team, who head up the front lines on your company's behalf, know that all their hard work is appreciated!
If you are inspired and are looking for more ideas right away, take a look what Baudville did for last year's CSW!