We're a huge fan of birthdays around here. Like HUGE.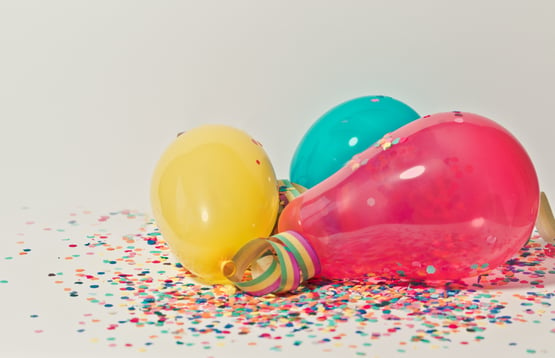 Of course we love the cake and presents, but what we love most is celebrating the birthday person—the fact that only they possess the certain personality, qualities, and talents that help the world go 'round.
Their life journey is special, which is why today we're reflecting on some of our milestones along our company journey.
Take a ride in the time machine with us…back to 1983. (Yikes!)
1983. We first opened our doors as a software development firm, and our name was created by combining the computer term "baud" will the exuberant theatrical name "vaudeville." At the time, we had two employees, 100 square feet, and one product: Pixit, our first graphic editing software.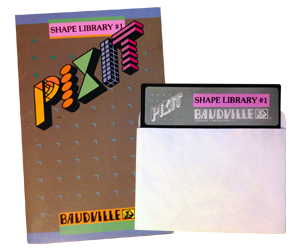 1984. Blazing Paddles and Take One, both software for graphics and animation, were born.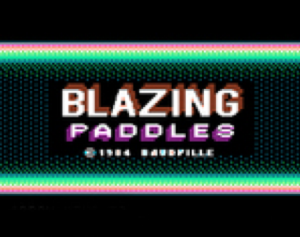 1985. Introducing… Award Maker software (formerly known as Hacker Jack), the latest and greatest solution—in its day—for designing and printing your own certificates!
1986. We launch Rainy Day Games and the casino simulator Video Vegas.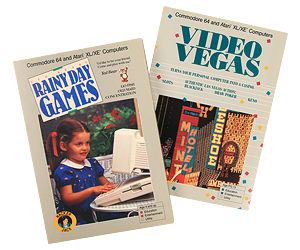 1987. We were a hit at the Apple World Sales Conference and selected to accompany Apple Computer on a 12-city introduction tour of the new IIGS.
1988. Certificate paper, personalized embossers, and certificate seals were launched to round our award-making process.
1992. Our new program, Badge Maker, is added to the product mix to provide users the ability to create professional, customized ID and event badges.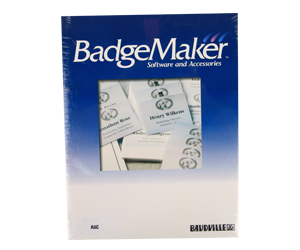 1994. We branched out from the software world and released our first recognition product: the Baudville Card Collection.
1998. We become published! Our first book, Priceless Motivation, was published this year.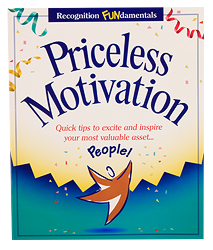 2000. We're published again! Our second book was called The Joy of Recognition. Also, in February of this year, we celebrated our first Million Dollar Month!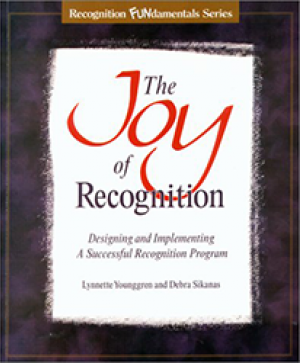 2002. Baudville launched a sister brand, IDville, with 42 employees and 35,000 square feet. IDville began with a passion for creating easy and affordable ID solutions that fit every school or workplace's security plan and budget—a goal that still drives them today!

2003. The Making a Difference theme is created. To date, it's one of our bestselling themes.
2004. Two of our most popular and well-known product lines are born— Character Pins and the Essential Piece theme.
2007. Our catalogs are sent to 20 million people! As the profits roll in, we give back by branding our charitable arm Baudville's Helping Hand.

2008. To celebrate our 25 th birthday, we donated more than 900 employee hours to build Habitat for Humanity's 250 th home in Kent County, Michigan.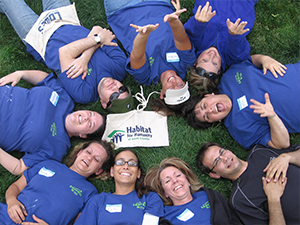 2009. We continue to grow! This year, we rebranded, officially becoming the Place for Daily Recognition (our current tagline), and we launched our ePraise and Cheers Kit & Caboodle concepts.
2011. Our Spirit of Giving program supports employee-nominated charities.
2012. We acquired another sister company, hi5 Recognition—later renamed RecogNation—bringing our business back to its software roots. RecogNation exists to revolutionize recognition through programs that build a more positive work culture.

2013. To celebrate our 30 th birthday, our staff volunteers built the Saddle Safari Discovery Trail at the Equest Center for Therapeutic Riding in Grand Rapids, Michigan.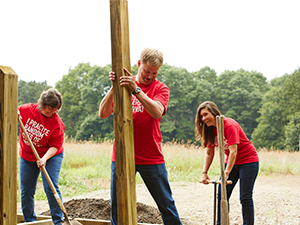 2014. We helped set a Guinness World Record! Our donated specs helped Gilda's LaughFest set the record for the most people wearing sunglasses at night.
2016. We launch a third sister company, Pure Promo, which is a promotional product company that can customize hundreds of thousands of innovative and trendy products with a company's logo for any event, tradeshow, corporate giveaway, and more!

2016. Baudville Brands becomes the official parent company to Baudville, IDville, RecogNation, and Pure Promo.
2017. We undertook a massive renovation project on our corporate office and distribution center in Grand Rapids, Michigan, to provide the very best place for our employees to do their very best work. Why? So we can continue to provide the ultimate shopping experience and superior recognition tools for YOU!
2018. To celebrate our 35 th birthday, we're throwing a big bash in April for employees and their families. Plus, we've got a bunch of fun surprises in store for this year, including big products launches (hundreds of new products coming your way!) and new tools help make your workplace a happy one.
Thanks for joining us on our ride down memory lane. We hope you and your workplace have been enriched by our recognition resources, heartfelt themes, and awesome product lines. Today, we're committed more than ever to helping you motivate, engage, and retain those essential to your business, school, healthcare facility, and non-profit organization.
Cheers to 35 years!