Just like you, at Baudville we have big goals. One of our biggest this year was to bring you an ambitious new selection of breathtaking (and smile-inducing) trophies and awards, while still providing the exceptional quality and same day service you've come to expect and enjoy.
I'm proud to tell you that we met our objectives—and then some! Visit BaudvilleTrophies.com to find all of your tried and true favorites along with more than 75 new awards for every budget, style, and occasion. We even have some that light up. Why didn't we think of that sooner?
As the year closes and opens anew, I'll be reflecting on the significant achievements of every member of my team, and you likely will too. How might you express your sincere thanks for a job well done?
Shop our Trophy Collection today and the answer will be Crystal clear!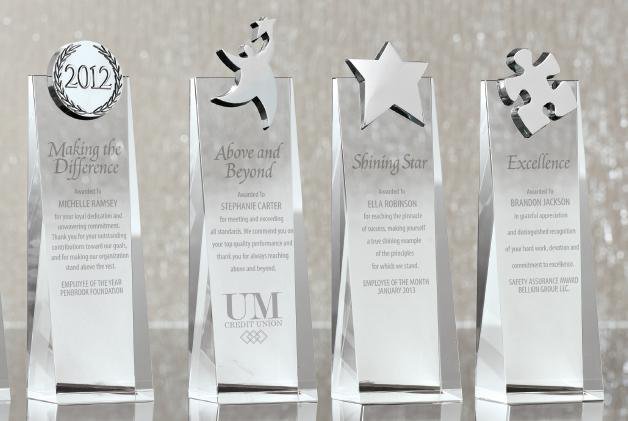 Cheers!
------------------------
Brad Darooge is President and CEO of Baudville and a positive mojo aficionado. He brings the positive mojo to work every day along with his bike. In addition to leading Baudville, Brad is also an amateur triathlete.