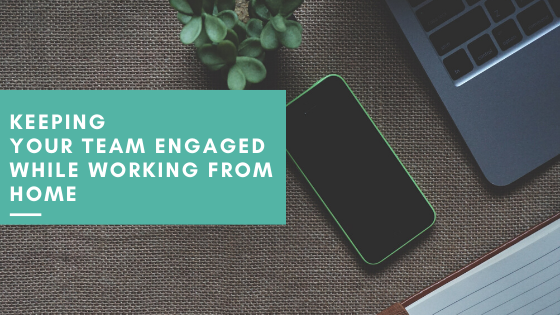 Working remotely (especially from home) can sometimes be a challenge. The household to-dos are constantly right there in your face, your pet's puppy eyes are ever so persistent, and your kids aren't fully grasping the concept of quiet time when you need it the most. On top of all those distractions, it can often be hard to stay engaged as a team.
Many of us are now working from home in order to keep each other safe and do our part in #flatteningthecurve. COVID-19 has brought on a lot of uncertainty to our communities, businesses, and teams.
"Disengaged employees cost U.S. companies up to $550 billion a year." - Forbes
As a manager, it's your job to keep your employees feeling valued and part of a team, even if you're all working remotely. Disengaged employees aren't just disheartening, they're bad for the bottom line. To help keep morale up and the germs away, here are a few tips to keep your team engaged.
Keeping Your Team Engaged Remotely Tip One [Keep Your Team Updated]
Communicate, communicate, communicate! Communication is always key to a successful team, but it is even more so as each of you are working in separate spaces. Making sure everyone is aligned and on the same page is not only a good practice, it's vital.
Using collaborative platforms like Microsoft Teams, Slack, and Zoom will help keep you all connected with instant messaging and video conferencing.
In response to this crisis, Baudville has shifted most of its employees to working from home status. Our executive team is keeping us informed with video updates, virtual meetings, and has even created a resource page on our intranet with tools and resources on Coronavirus that we can access at any time.
Keeping Your Team Engaged Remotely Tip Two [Don't Let Appreciation Slack]
High fives don't have to be given in person! Actually, we recommend that no in-person high fives are given at all during this time. That's right, we're instigating #ElbowFives. Instead, send your teammate a quick note of thanks via email or ePraise. Show them appreciation for their flexibility and willingness to adjust when necessary.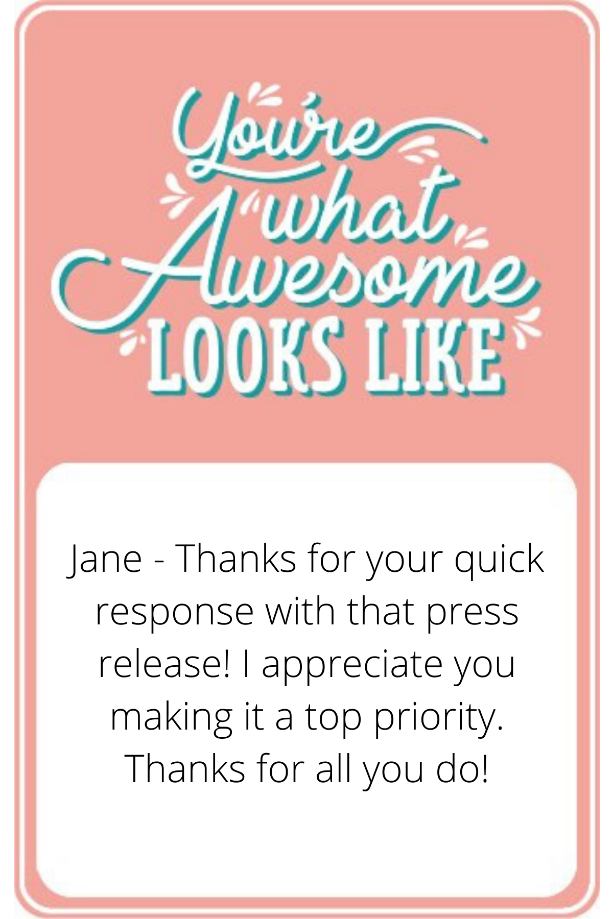 Keeping Your Team Engaged Remotely Tip Three [Socialize]
Socialize (but from a distance)! One of the best things about working in an office is the community and culture that happens within those walls. Don't let your remote employees miss out on that camaraderie!
Host virtual happy hours at the end of the day/week that serves as dedicated time for your team to relax and interact on a more personal level. Bamboo HR suggests that you share experiences together outside of tasks and projects.
Here are some other great ideas to help you socialize at a distance: host a book club, play some ice breakers, or always start your mornings with virtual coffee meet ups.
Keeping Your Team Engaged Remotely Tip Four [Be Understanding]
It's important to still uphold the standards and policies you would have in the office outside of the office as well, but do so with flexibility and understanding – especially in a time of need! Working from home is an adjustment with its own challenges. Remember the puppy eyes and unaware children mentioned above?
Having a sense of grace, so to speak, with your team members as the adjust and adapt will help them from feeling isolated and misunderstood. Provide them with work from home tips and necessary tools (like a notebook and power bank!) to be successful at home.
Forbes noted that if a manager does not trust their employees to work from home, it leaves their team members feeling resentful and unmotivated. Empower your team to make decisions that are best for them, your company, and ultimately your shared success.
Above all, the safety and health of your employees should be top priority. Please take your part in helping our communities stop the spread of COVID-19 and follow all of the CDC's recommended actions.
For more #makingworkhappy and #makingworkhealthy ideas and inspiration follow the Baudville blog!