In 2008, I was pregnant with my youngest son and my due date was actually on MY birthday. MY BIRTHDAY. My special day. Hmmm...I thought, how cool would that would be to share such a special day with him. But then I started to think: oh, it's really not going to be a special day for me at all if he has the same birthday. So, knowing that I was having a C-section, I opted to go in the day after my birthday. In hindsight, the next day is just as bad as the same day. My birthday is always spent getting ready for his birthday. As I get older my birthday's don't need to be a big deal, but deep down I still want that day to be special that day to special for me in some way.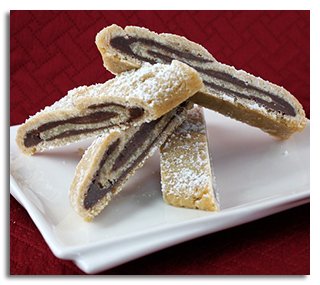 I think that most of us feel that way, and, as Falon mentioned in her "2 Ways to Celebrate Your Employees in 2014" blog post, celebrating employee birthdays is one great way to recognize at the office this year! Take this opportunity to do something a little extra for them, especially since this may only be their only time to feel special that day. It doesn't have to be a huge party or disruption, but making sure you recognize them can be such a great boost for a great day.

A way to make sure everybody gets celebrated and not forgotten is to have a birthday sign-up sheet each month or quarter that has upcoming birthdays on it and team members can sign up to be responsible to take care of that person's day. At my previous employer, we just had monthly celebrations where the team would get together at the beginning of the month and we had a little party with cake and cards to celebrate those having birthdays that month. Whatever works for your office—just try and do something!

So, yesterday was one of my teammates birthdays. It was actually her 25th birthday, on the 25th. She's now a quarter of a century old and she was taking it a little rough. I got her a card, and put a few decorations above her desk to draw attention to her so people would know it was her birthday. And of course, as you know, I love to bake and I thought what a great time to make her day a little special with a birthday treat! I decided to try a new recipe since that's how I roll. Not sure what I would've done if it didn't turn out...luckily it did, and she loved them. I put them in a central location by her desk with a Happy Birthday sign so everybody could be a part of the day!

Check out my Kimberly's Kitchen Pinterest board for the Bake and Slice Chocolate Swirls recipe from Recipe Girl that I used along with my other winners for great low-cost employee celebration ideas!

--------------------------

Kimberly is the Baudville Website Manager and star of our online product videos. She applies her knowledge of the web to create the ultimate online experience for Baudville customers.