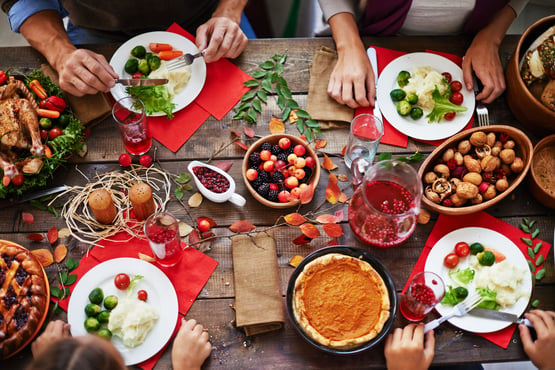 It's the day before Thanksgiving and you have five deadlines approaching at work, extended family coming to stay for the weekend and haven't even started thinking about cooking – sound familiar? Well don't let the stress of the holiday season take away all of your fun! Here are some quick recipes to make after work:
Can't have Thanksgiving without the turkey, right? Check out the World's Simplest Thanksgiving Turkey recipe from Food Network.
Mashed potatoes – peel, cut, cook, mash. It's that easy.
Green Bean Casserole is another staple on the table at Thanksgiving. With a can of soup, some green beans and of course the best part, fried onions, you will be the hostess with the mostess!
Stuffing – while some people may have the skill level (and time) to make their own, you can't go wrong with a box of Stove Top stuffing.
With a little help from some premade pie-crust and a can of pumpkin, you basically have yourself a pumpkin pie. Check out the full recipe.
While the food is great, the Thanksgiving holiday means so much more than that. Enjoy your time off surrounded by your closest loved ones.
Cheers!
Maggie is brand spankin' new to the 'ville (that's what they call Baudville around these parts)! As the Marketing Manager, she'll be swimming in all things website, social media, and catalog related.