Thankfully Falon reminded me that Teacher Appreciation Week is right around the corner (May 4-8th), and since I am so last minute, and jealous of her super adorable and afforadble DIY, I thought I better put together something for my favorite teachers before the week comes and goes!
So if you are in the same boat as I am, hopefully my quick list will be somewhat helpful. Whether you work with teachers, have kids in school, or just know a few teachers- be sure to let them know they are appreciated.
1. Send an ePraise! If you have never sent a Baudville ePraise- here's the perfect opportunity. Send it the night before, so it's waiting in your teacher's inbox when they get to school.


2. Coffee and Donuts - Stop by your local bakery or coffee shop before school and grab a dozen donuts. Drop them off to the school office with your teacher's favorite coffee - a little sugary pick me up will make your teachers morning. You can also, throw in a $5 gift card for a coffee for a later date too!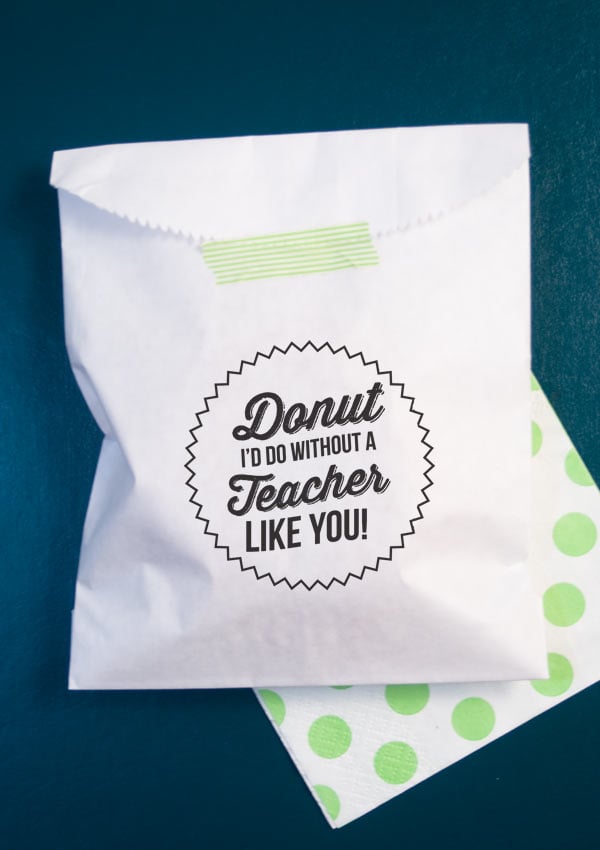 3. Volunteer! - If the school allows, and you are able - spend some time volunteering, teachers always love an extra hand. Offer to come in and do an art project, or read to the class! Check into what programs the schools in your area offer for volunteers, and make it part of your week spending time giving back.
4. Grab them lunch! - Get your kiddos involved, and when you're packing lunch the night before, tell them to pack one for their teacher. It's not your traditional teacher's apple, but it gets the kids involved with showing appreciation for their teachers. Have them include their favorite treats, too. - I had a teacher friend tell me one of her students did this one time, she may not have eaten the entire PB & J, but the thought behind it was too cute to pass up!
5. Simple Reminders - Sometimes the best way to show you appreciate someone is quick little show out or reminder that "You Rock!" - grab a sticky note, pocket praise, hallmark card, whatever you can find - jot down your favorite things about your teacher - this simple gesture will go a long way.
If you're still racking your brain for last minute ideas, be sure to check out our Pinterest boards for much more!
---
Jenny became a Baudvillian in 2013 and started out as a member of our sales team. She seemed to have a creative knack for Marketing and joined the team as Baudville's Web Marketing Coordinator. She loves our products and probably owns every piece of drinkware we have to offer! Equipped with great knowledge of our customers and products, she's excited to help make your email and web experience even better!